These Vehicles Can Be Bought In MG ZS Budget In Pakistan
- Views 100
- 23 Jan 2021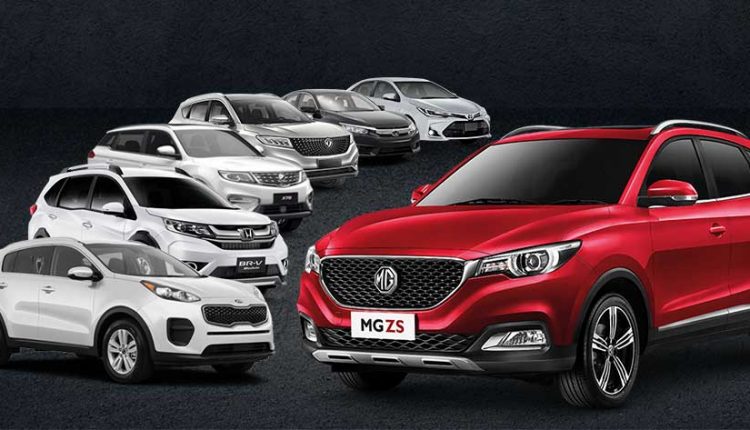 The
Morris Garages MG
has recently unveiled its new car MG ZS in Pakistan with a competitive price of Rs4, 099,000. So here we are going to tell you which sedans and SUVs you can buy at this price range from other leading and renowned automakers. So let's move to check which those vehicles are.
Honda Civic
The first vehicle in this category is
Honda Civic VTi
Oriel Prosmatec 1.8 i-VTEC that costs Rs3,979,000. The car has the following salient features and specs:
1799cc Engine
138hp and 169Nm Torque.
CVT Transmission
Sunroof
Cruise Control
Dual Airbags
Corolla Altis X
The second one is
Corolla Altis X
. The price of this variant is Rs3,999,000. The features and specs in the car are:
1800cc Engine
138hp and 173Nm Torque
CVT Transmission
Sunroof
Cruise Control
Dual Airbags
Meanwhile, the new features being offered in this sedan are:
Electro Chromatic Rear View Mirror
Passenger Seat Belt Warning
Front +Rear Bumpers/Spoilers
Black Interior
Honda BR-V
Like MG ZS, this one is also a crossover compact SUV. This vehicle's complete name is
Honda BR-Vi-VREC S
. The current price of this car is Rs3,479,000, making it relatively cheaper than ZS. These are the salient features of this car:
1497cc Engine
118hp and 145Nm Torque
CVT Transmission
Leather Seats
1 Airbag
KIA Sportage Alpha
Kia Sportage
as it comes without Panoramic Sunroof and LED Lights. However, it is still Rs3 lacs expensive than MG ZS, as its current rate is Rs4,399,000. The salient features of this SUV are:
1999cc Engine
155hp and 196Nm Torque
6-Speed Automatic Transmission
Cruise Control
Dual Airbags
Glory 580 Pro
Glory 580 Pro is the main competitor of MG ZS in the SUV category. The Glory pro is currently available at Rs4,549,000. The salient features of this SUV are:
1498cc Engine
150hp and 220Nm Torque
CVT Automatic Transmission
Cruise Control
4 Airbags
Sunroof