Toyota Cars Booking Suspended

Momina

08 Apr 2022

232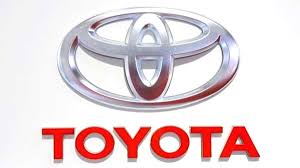 Toyota Cars Booking Suspended
The
Toyota
Pakistan
has officially announced to halt the
booking of Toyota Cars in Pakistan
. This is breaking news for all Toyota car lovers. According to official announcement of the company, Toyota Pakistan has directed all dealers to stop taking orders of Toyota cars till further orders.
According to company:
"Due to current uncertain and volatile market conditions, the order intake for all Toyota models has been closed till further notice,"
For no, such kind of announcement was not actually expected especially in the situation when Rupee is continuously facing an alarming decline against US Dollar. The dollar has dropped from Rs. 184 to Rs. 190 in last four days. Due to political instability there may be more crises for Pakistani Rupee in coming days.
The Rupee devaluation against USD directly affected the companies importing major parts, hence have a direct link to forex rate.
Stay tuned with
Gari.PK
for more updates, news and articles from local and international auto sector. You can also check the
motorbike prices in Pakistan
and Car Prices Pakistan for all
used cars
and
new cars
in the market.
Related Auto News Updates
Add a Comment "Toyota Cars Booking Suspended"