Toyota Corolla Test Mule in Pakistan
GARI

Toyota Corolla Test Mule in Pakistan
- Views 100
- 17 May 2017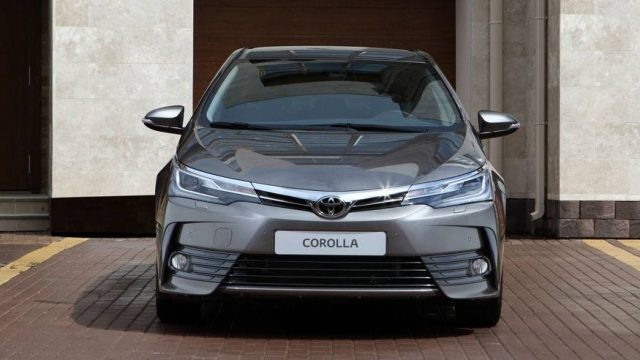 Recently, we have seen positive change in Pakistani auto industry. Not only that several foreign brands have shown their interest in the industry but many local companies also expressed their plans to enter the market. The local auto industry has started a new era due to the combination of new automotive development policy 2016-21, entry of new market players and increasing demand for automotives.
Six new cars: Fortuner, Revo, Ciaz,
Vitara
,
Cultus
and BR-V; have been launched in the last six months in Pakistan. These cars have replaced older models and also making new starts for these companies. After the successful launch of Toyota Revo and
Toyota Fortuner
, Toyota IMC is now ready to introduce new appearance of Toyota Corolla in Pakistan.
Here in this post, you can view new pictures of the upcoming vehicle of Toyota OMC. These initial pictures show that the car has a camera upfront, two airbags, face limiter and pretension for driver and front passenger, rear impression lamps, climate control, new infotainment module and new
alloy Wheels
.