Toyota Fortuner TRD in Pakistan Launching
- Views 100
- 08 Sep 2020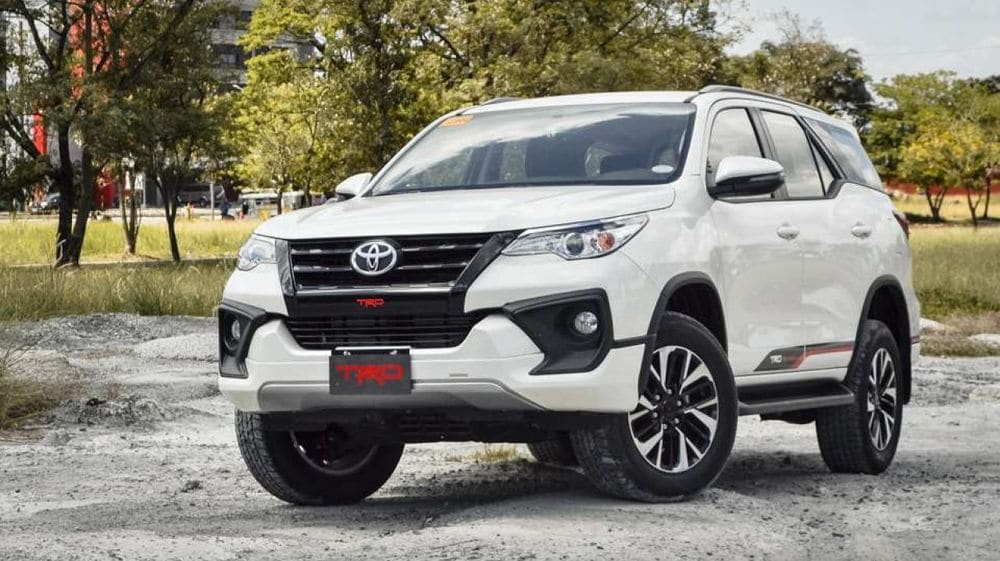 Toyota Indus Motor Company IMC
has introduced the brand new vehicle in the lineup of Fortuner. This variant is the Toyota Fortuner TRD and the new trim level offers the cosmetic improvements on the pre-existing Fortuner trims, which are G, VVT-i and Sigma 4.
Toyota Fortuner TRD in Pakistan Launching
.
The cosmetic upgrades is added with new extended front bumper with skid plate and all black grille with TRD decal beneath Toyota emblem, some black trim around fog lights, blacked out B, C and D pillars. It is also added with black and white stripped TRD decal to start from front doors on both sides and runs up to the rear bumper and make the new set of 18" alloy rims. There is another extended bumper with black garnish to run across width of car and rest of the rear side of the car is generally same. The Fortuner TRD borrows engine and transmission in drive train from Fortuner Sigma 4, which means that it has 2.8 liter turbocharged 4 cylinder diesel engine to make 180 horsepower at 3400 RPM and healthy 450 Nm of torque. It is added with 6 speed automatic transmission as this is only option that you can obtain.
Fortuner TRD has the similar features like other trims including the dual zone auto AC, smart entry, smart infotainment system, push start, sunglass holder and the analog gauge cluster with digital screen to show the information of the vehicle. It is also equipped with cooling storage and leather seats to keep beverages cold on a long journey. SUV has the driver and passenger airbags, hill start brake assist, vehicle stability control and the emergency braking signal technology.
The TRD fortuner can be had for Rs.9.390,000, which is steep price for what the Sigma 4 Fortuner with TRD body kit has. The Toyota IMC has issued the notification regarding the price in April 2020 and according to reports, Toyota IMC has not given any direction to dealers regarding the launch of booking of the vehicle.