Toyota Indus Motor Company Records Huge Increase In Profits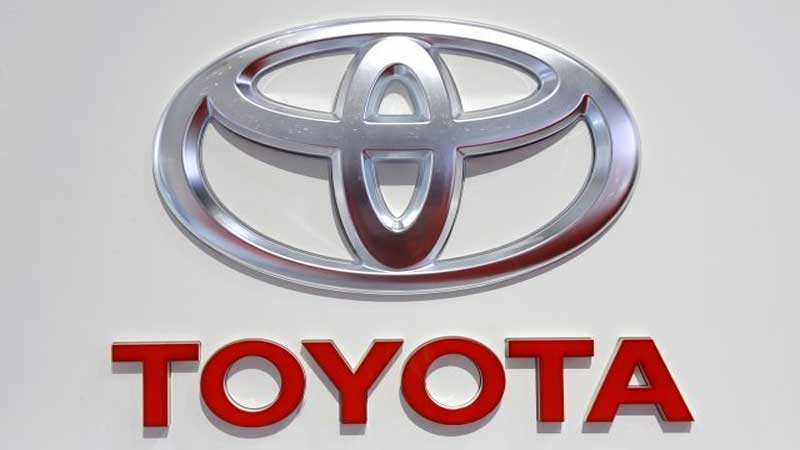 The renowned Auto Company Toyota
Indus Motor Company IMC
has declared its financial results for the first quarter, till 30th Sep 2020 FY21. The company records huge increase in profits. According to details revealed by the company sources the IMC posted a profit of Rs. 1.84 billion in the first quarter, up by 40.50% as compared to a profit of Rs. 1.31 billion in the same period last year. Along with the result, the company also announced a cash dividend of Rs. 12 per share.
The company states the increase in profit for this fiscal period was just because of CKD and CBU volumes and other income was hiked due to cash flows. On the other side the low value of Pak Rupee and costs absorption causes the reduction of gross margin of the company to 6.7% to 9.7 % in the same time period last year.
Net sales for the first quarter rose 65% to Rs 34.19 billion from Rs 20.71 billion in the same period last year, mainly due to a 74 per cent increase in unit sales. According to a report by Top line Securities, demand for new cars returned sharply as the lockdown was lifted after the
Covid 19 cases
were reduced and interest rates were cut. Similarly, the company's sales cost increased by 71% to Rs 18.70 billion from Rs 31.90 billion.
The Company's combined sales of Complete Knocked Down CKD and Complete Built-up CBU units for the quarter increased by 73% to 11,809 units against 6,839 units sold in the same period last year. The market share of IMC stood at approximately 27% for the first quarter.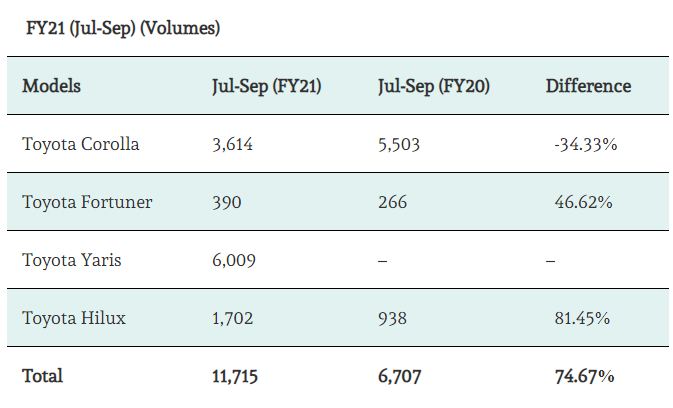 The combined sales of the company's Complete Knockdown CKD and Complete Build-up CBU units increased by 73% to 11,809 units during the quarter from the same period last year. IMC's market share in the first quarter was approximately 27%. The volume has also increased due to the overwhelming response to
Toyota Yaris
. The company opened reservations for the
Toyota Corolla
1.6 manual transmission to meet customer demand.