GARI

Toyota Launched New Variant of Fortuner in Pakistan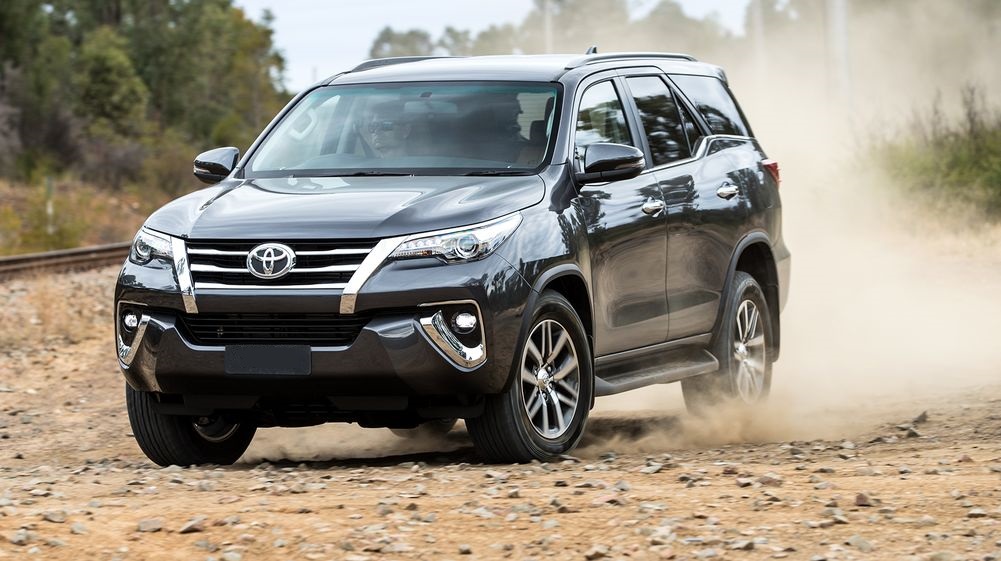 The Toyota Indus Motor Company recently launched a new variant of its popular SUV Fortuner at a very affordable price. As per the details of the company, the Toyota Fortuner G is fitted with 6-speed sequential automatic transmission engine of 2.7 liters. The Price of the car is comparatively less and affordable than other variants in the market. The price of the Toyota Fortuner

variants is given below:
Model---------------------------Price
Fortuner G 2.7-liter------------Rs. 7,299,000
Fortuner 2.7 VVTi Petrol--------Rs. 7,999,000
Fortuner 2.8 Sigma 4 Diesel-----Rs. 8,649,000
The Fortuner G is featured with smart-entry with push start, dual air-conditioning and other standard features such as airbags. As the Fortuner G is low budget car for mid-ranged customers it lacks the premium feature that other variant of the vehicle have. You can see the difference between the new car Fortuner G and other variants in the table given below.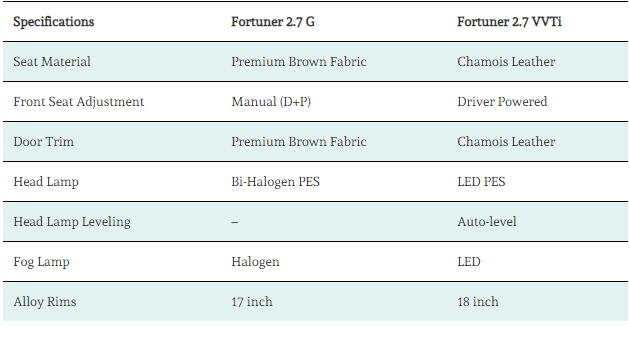 Toyota Launched New Variant of Fortuner in Pakistan