GARI

Toyota, Suzuki, Yamaha Production Plants Closed in Pakistan
- Views 100
- 25 Mar 2020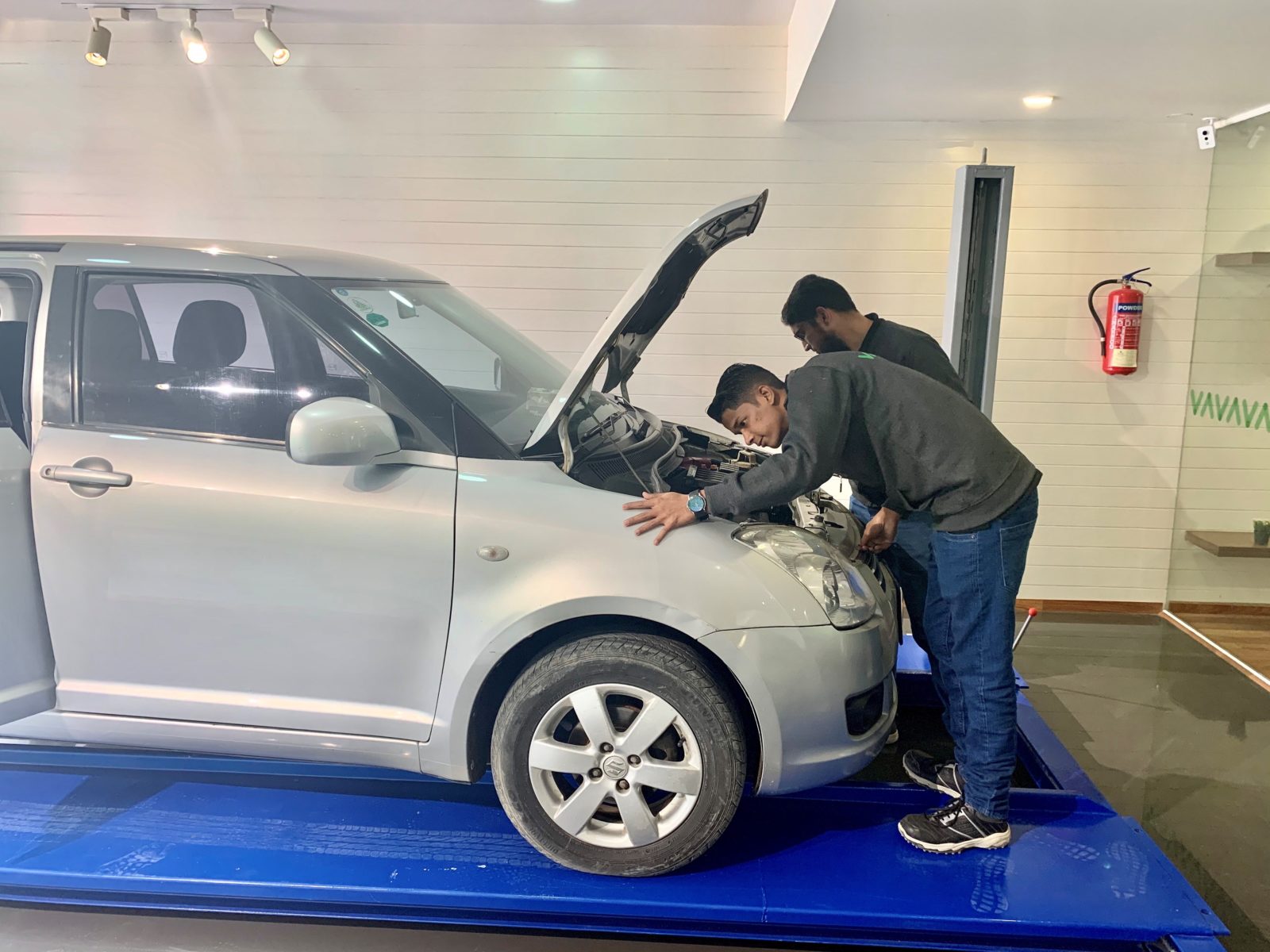 The threat of CoronavirusCOVID-19 outbreak has left the deep impact on the global auto industry and there are different auto manufacturing industries are affected and they are going to shut down their plants. This virus has shown the great impact on the local market and the launching of Toyota Yaris has been postponed and our country is going to face the lockdown and the deployment of the Pakistan army. Toyota, Suzuki, Yamaha Car and Bike Production Plants Shut Down in Pakistan.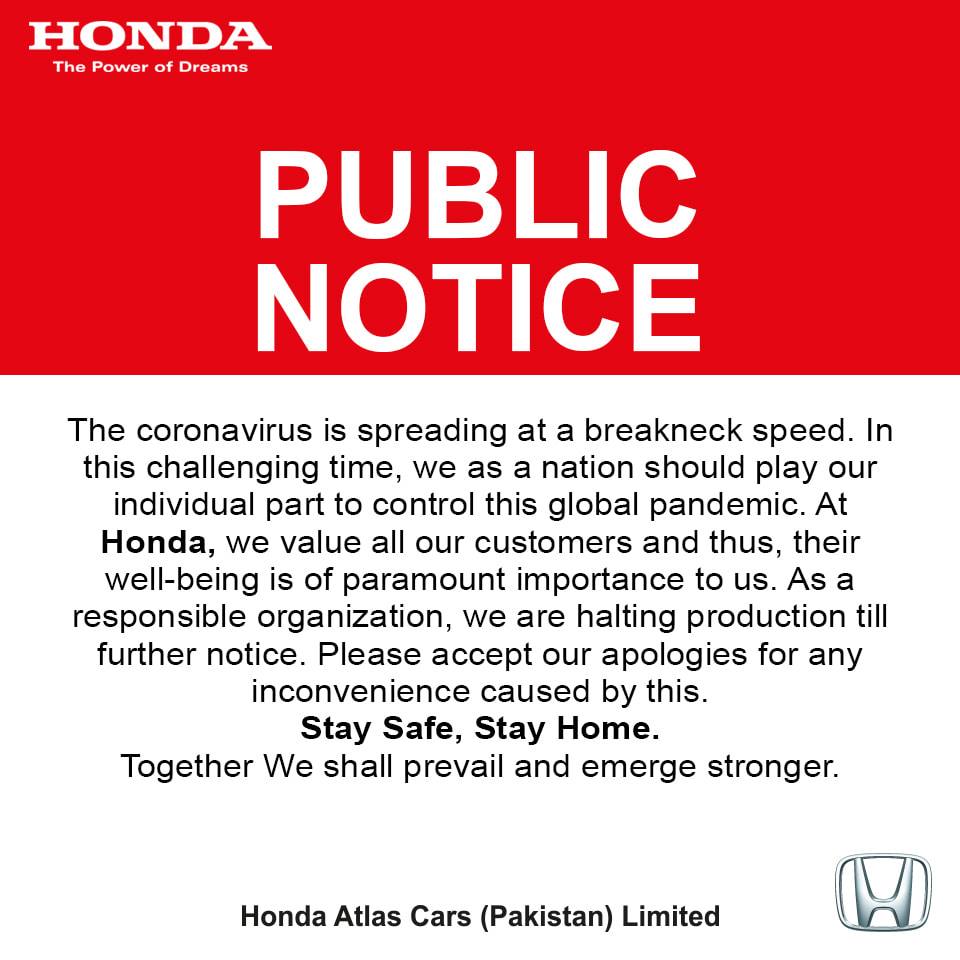 After the deep impact of this threat on the local market, different companies stated that they are closing their plants and offices in Sindh so that they can comply with the orders of lockdown, which is implemented by the Sindh Government across the province. There are different companies including Indus Motor Company Limited IMCL, Pak Suzuki Motors Company Limited PSML and Yamaha Motors Pakistan are going to close their operations from 24 March 2020 till 6 April 2020 o r further orders of the federal government.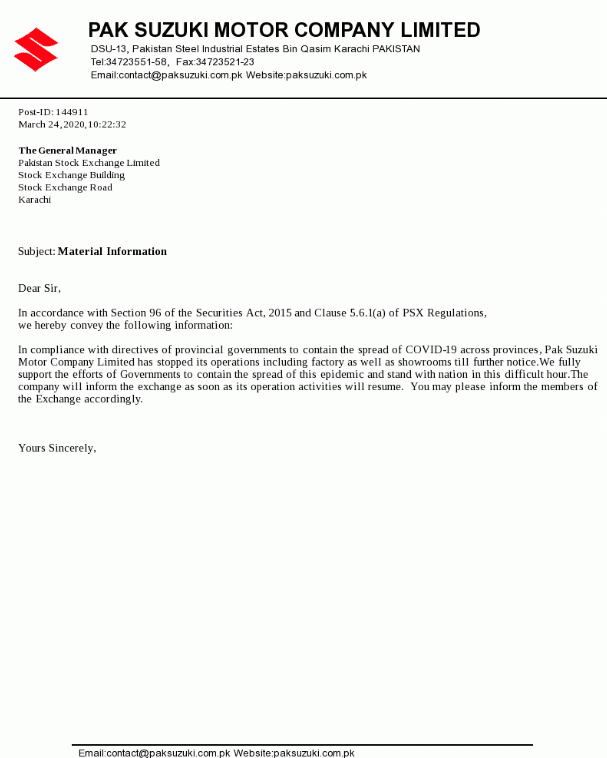 Toyota has issued the public notice and said that in bid to 'support the government in task of containing COVID-19', the company is closing the production plant till further notice. The company has also apologized to customers for delay in meeting their orders but it is necessary to shut down the plant for the safety of the people. The company has also written the letter to Pakistan Stock Exchange stating that Toyota is closing all operations, factory and showrooms till further orders.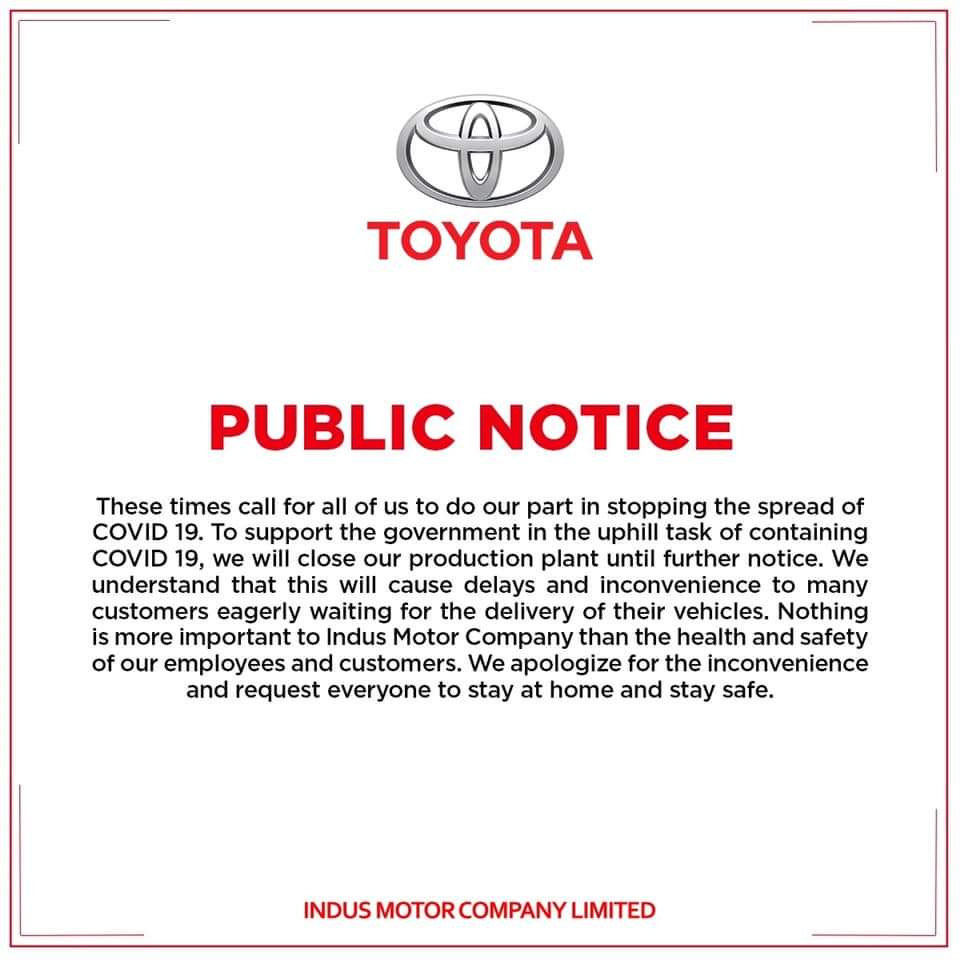 Toyota, Suzuki, Yamaha Production Plants Closed in Pakistan