Toyota Vitz Hybrid 2017
- Views 100
- 04 Jan 2018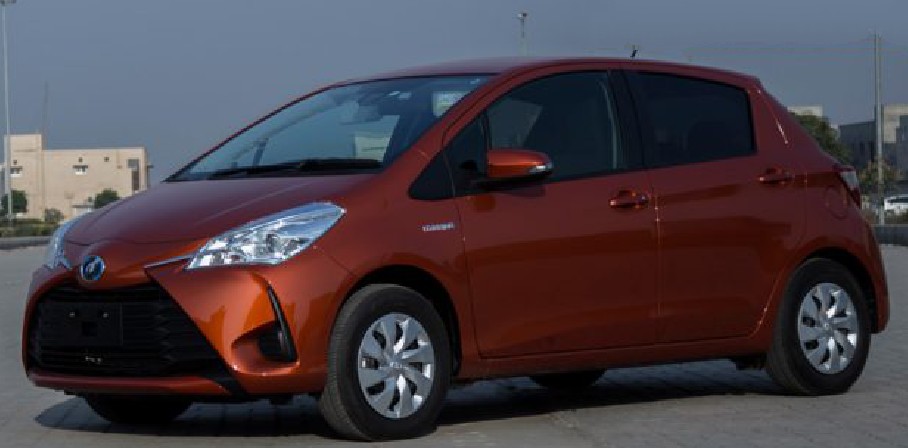 Toyota
has launched its new car,
Toyota Vitz Hybrid 2017
in the auto market and we take the brief look at the
manufacturing
of
Toyota Vitz
and its evolution. It is subcompact hatchback, which is manufactured by
Toyota
and also launched in the market. This car has 3 and 5 door variants and it is most successful car of the company. It is in the third iteration and the first generation of this car is lasted from 1998 to 2005 and the second generation car was introduced in the market in 2005 but it was discontinued in 2010. The third variant was launched in the market in 2010 and it is still in
production
. This car has got the couple of facelift in 2014 and 2017 and the second facelift of the car of 3rd generation
XP130 Vitz.
2017 Toyota Vitz Hybrid Exterior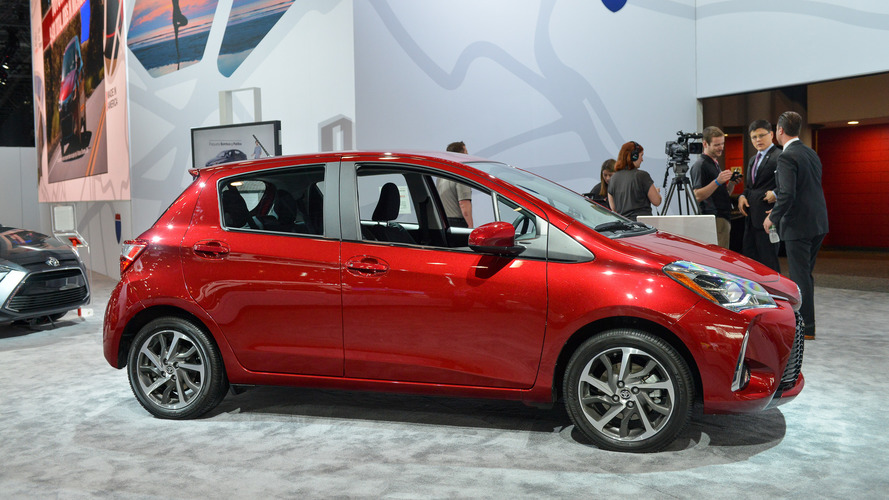 When you talk about the exterior of the
vehicle
, 2017
Toyota Vitz2017 is 3945 mm
long, 1695 mm wide and 1500 mm tall. You will find Vitz longer, wider and taller than new
Cultus
and the local model of Swift. The viewers will find the wheelbase of the vehicle, 2017 Toyota Vitz hybrid, which is 2510 mm and it is more than new Cultus as well as Swift.
The second generation Vitz looked different from first generation Vitz with bubble like exterior and third generation Vitz looks conventional and it is related to first gen Vitz. Toyota started to stick with similar design language for their vehicle lineup for a special set of years. When you look at the Toyota Vitz hybrid, it can be placed among 2017 models of Toyota.
Front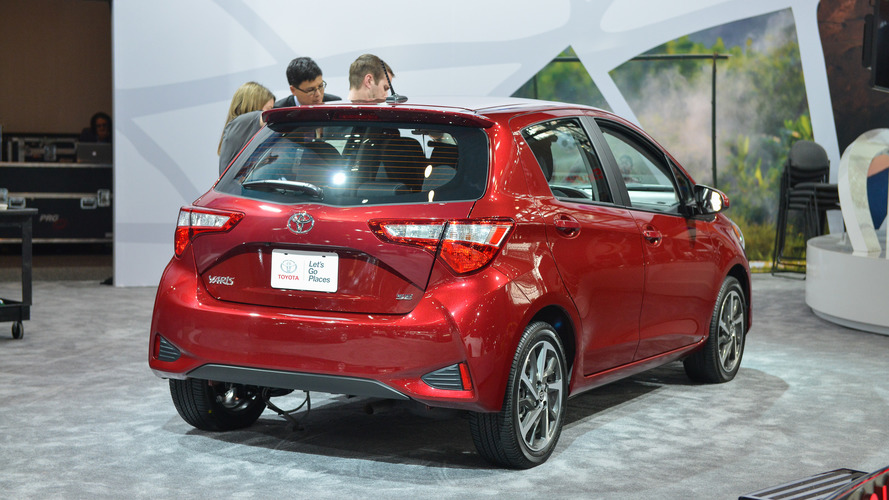 Toyota Vitz 2017
has the facelift to keep the same grill but it is made with edges and cuts, which are sharper. The front
bumper
of the car has massive grill front and bumper arches, which come from left and right of bottom of bumper and converge right under bulge to house the monogram on top of the bumper. It is also added with massive trapezoid front headlights and left and right of bumper, you can have black accent on top of line Toyota Vitz with fog lamps.
Back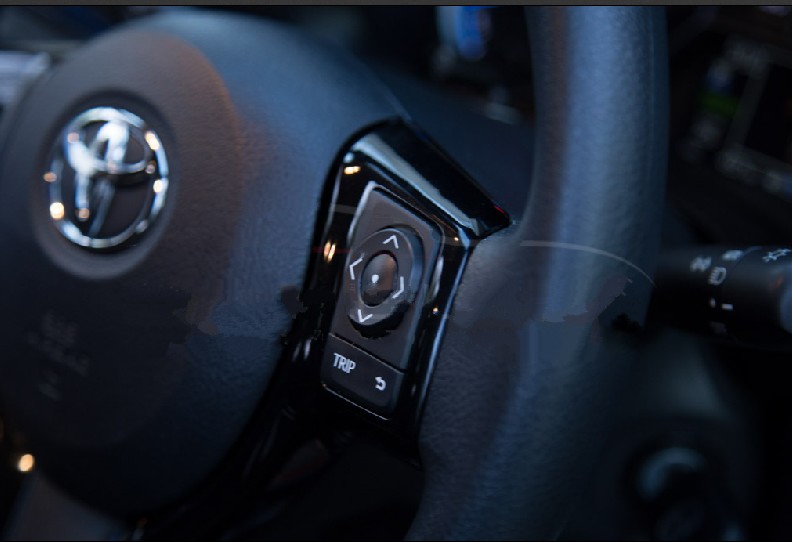 You can watch at the back of the 2017 Vitz and get redesigned rear lights and the boot and the rear bumper. The third generation has simple triangular brake lights and the design of the car has been changed for 2017 model. The rear brake lamps are wide and it is extended to boot lid.
Toyota
has red reflectors on bottom of rear bumper and they were not present in first facelift but present on the back of the 2017 facelift. The rear arch type design is coming from extreme sides of rear bumper and it is made bow like impression on whole rear side of the car. The reversing camera is added under crease in boot lid and you can mount the rear registration plate. You can get spoiler with rear mounted brake lamp and the basic model does not add with any sort of spoiler.
Interior of Toyota Vitz Hybrid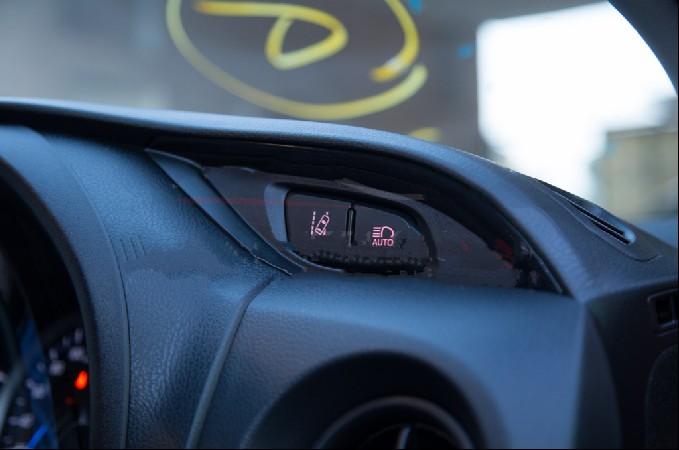 The interior side of
Toyota Vitz hybrid
is similar to
Toyota Aqua
and the dashboard of the car is identical as there are door trims. The design is simple and the instrument cluster is like to Toyota Aqua. It is base model and you do not get push start button and you have regular Turn Key ignition. When you turn hybrid car with twist of key, you give feelings different from pushing a button.
Steering, Buttons and Switches
The steering wheel of the car is basic and it has simple three spoke design with multimedia controls with trip and return buttons but not provided on right side of steering and the steering wheel can be adjusted. When you look at the right side of the dashboard, you will get the lane departure watching and also the auto headlights button, which are added on AC vent and it is present on left and right of dashboard, which are circular one to get 2017 facelift
Toyota Corolla
.
There are side mirror directional controls under AC vent and folding buttons along with headlight adjustor rotary switch with small coin tray, which you can push or pull out of dashboard.
Cluster Gauge
The cluster panel of 2017 Toyota Vitz hybrid looks similar to basic design of Aqua and you can have a analog speedometer on its center. You can find the digital TFT screen on right side of speedometer to show simple information like time, fuel level, ajar door indication, gear indicator, trip meter and temperature and some other things. You can have drivetrain mode meter on the left side of the speedometer and it shows the kind of driving. If you drive it lightly in Eco mode, the car is charged.
Engine
Vitz hybrid
is pretty much fun to drive this
vehicle
. It is smaller but has same second generation 1.5 liter 4 cylinder DOHC internal combustion engine and the electric motor to make it fun. The 1 NZ-FXE internal combustion engine produces 73 horsepower and 111 Nm of torque and electric motor can make around 60 HP. ICE in Vitz hybrid and Aqua is the latest versions of the old 1NZ-FXE, which was used in second generation Toyota Prius.