GARI

United Bravo Price Bump After New FED Implementation
Honda is the first auto maker, which has revised the car prices in the light of the implementation of the federal government, revised FED. The United Motors Limited is the second company, which is following this lead and it has increased the prices of the 800cc hatchback Bravo to Rs.925,000 with the increase of Rs.30,000.
United Bravo Price Bump After New FED Implementation
.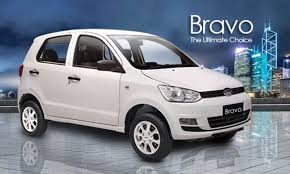 The company issued the notification to the dealers all over the country and it has stated that because of the Federal Excise Duty of 2.5% on the cars that equip with 800 cc engine displacement and the company has revised the price of the car.
United Autos
and Honda have changed the prices of its models and Isuzu has increased the price tags of their models. Isuzu D-Max V-Cross M/T now cost for Rs.4,650,000 and previously it has the price of Rs.4,450,000 and V-Cross A/T saw the price tag, which goes from Rs.4,675,000 to Rs.4,875,000.
During the federal budget 2019-20, federal government imposed the FED on all categories of local cars and the slabs are mentioned as under:



2.5% FED on cars from 0CC to 1000CC



5% FED on cars from 1001CC to 2000CC



7.5% FED on cars of 2001CC and above


The government has reduced the impact of single high FED on the vehicles, which have the engine capacity of over 1800 cc and it hurt the local automakers including Honda and Toyota.
United Bravo Price Bump After New FED Implementation