Use Apps to Apply for License o r Pay Challan Online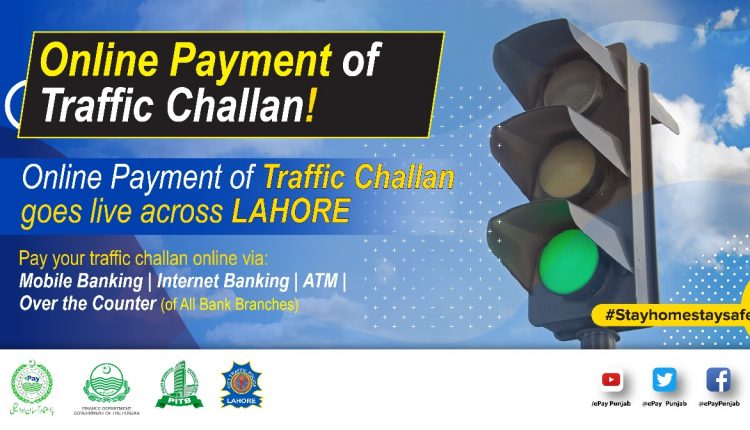 Use Apps to Apply for License o r Pay Challan Online
Punjab Information Technology Board is facilitating the citizens with the introduction of the online services to the people during the coronavirus pandemic outbreak in the country. The government of Punjab has introduced the online driving license schedule system and the online challan payment system and these systems have the capacity to provide the facilities to the 3.5 million people. These systems will be launched in nine divisions of the province and about 14 million will get the benefit of the introduction of these systems. The driving license and challan systems will be provided to the people under motto of stay home stay safe. Use Apps to Apply for License o r Pay Challan Online.

Online Payment of Traffic Challan

Online Payment of Traffic Challan
Punjab government has launched this new system of the traffic challan to the general public and they will be able to pay the challan through four different modes of payment including the mobile banking, web banking, ATMs and over the counter of any bank branch. As there is COVID-19 outbreak in the country, so the people should avail this facility of online payment, which can help them to practice the social distance and avoid mingling with huge number of people by visiting the bank branches. The traffic wardens issue the challan for violations of the traffic rules and they will confiscate the documents. The people should use 18 digit PSID to deposit the fine through these above mentioned payment methods and this City Traffic Police and PITB worked together in order to digitize traffic challan system.

When you show the challan depositing fee, you can get the confiscated documents from sector office and the wardens will use ePay Punjab mobile application to check status of the challan. These systems are connected to ePay Punjab system and it is connected to 1-link integration and State Bank of Pakistan. These benefits are added the ease of challan payment, retrieval of confiscated documents, integration with courts, controls and checks under the centralized system, transparent and secure payment and data collection analysis.

License Application Process

After the launching of this new system to apply for the driving license, you can book an appointment in three ways like calling helpline from 09 am to 5 pm, use Raasta Aapp o r walk in license office. You need to mention what type of license, you are booking an appointment for it and they are included with learner, regular, international, duplicate o r renewal. Then you should visit the driving license centers o r the mobile van issuing licenses. You should also book the excise appointment with the use of Excise Appointment Punjab mobile application and this appointment can be used for transfer, registration and token tax payment of your car.
Add a Comment "Use Apps to Apply for License o r Pay Challan Online"