Vespa Scooter Finally An All-Electric Variant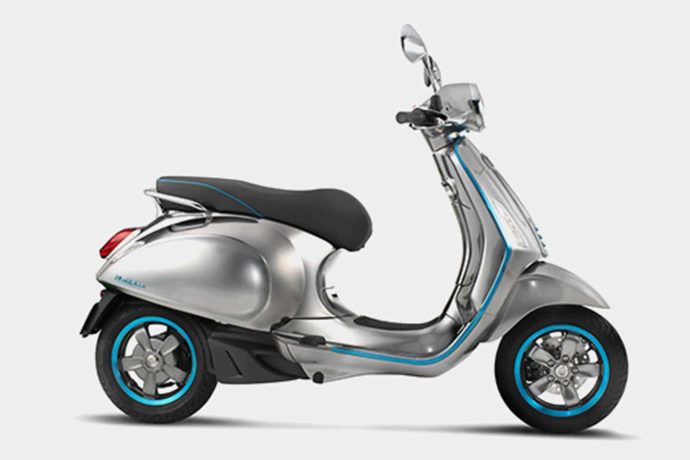 The Italian company released the iconic scooter, Vespa about seventy years ago. Piaggio made the scooter, Vespa and it has claimed that it has sold about 18 million scooters worldwide. This scooter has become the cultural icon and the company said that it is going to release another model of Vespa, which will be the electric model of the scooter.
Enter Vespa Elettrica
The company is going to release another model of Vespa, which will be called Vespa Elettrica. There is only way to tell about the two different scooters as the Vespa Elettrica has the blue outline and it can retain its classic look from over seventy years. Piaggio says that the prototype of Vespa Elettrica will be shown in
bike
show at Milan.
Will Drive Similar As the Original
Piaggio was silent on the details and the price or specification of scooter. The Italian scooter manufacturing company said that it will be real Vespa and they added agility, style, convenient use of Vespa and it will give the driving pleasure.
If you want to get the feeling of riding the Vespa, Piaggio says that they will add innovative connectivity solutions to the new model, Vespa Elettrica. They did not mention what the connectivity solutions were but they guess that it will likely be an option to connect scooter with their smart phones.
Pricing estimate and Release Date
The new Vespa will be provided in the market in second half of 2017. The price of Vespa classic is between EUR 3500 (Rs.400,000) and EUR 5500 (Rs.625,000) in Italy. It can be said that the price of Vespa Elettrica will be close to EUR 5500. The rate of scooter is higher because the electric vehicles and scooters are expensive than the non electric vehicles.
The company will come close to range and speed balance of electric Vespa so that it can compete with other electric scooters in the market.