Dyl Dhoom Yd 70 Bike Reviews

DYL Dhoom YD 70
May 17 2021
This bike has good and powerful engine and since its buying, I am satisfied with it. Good to drive on highways and cover many miles in short time and great convenience for me to go anywhere. No hassle to wait for buses and this bike is good option for me to travel to other cities and towns. This bike has good mileage and petrol consumption is good for me. When it gets out of order, its spare parts are available easily and I get it repaired from expert mechanic. It is also super in giving good speeds on the roads.
| | | | |
| --- | --- | --- | --- |
| Style | | Comfort | |
| Fuel Economy | | Performance | |
| Value for money | | | |
Posted by Anonymous

This bike has gained so much popularity as it has various qualities. I have bought this bike many years before and since then I got the experience of riding on this bike. I am satisfied with its performance, oil change and engine efficiency and now it is giving good performance to me. Sound road grip gives good road running in the city and it helps to reach other towns in short time with its good mileage. It has good resale value and easy to get repair as spare parts are found in the city. I am happy with it and go anywhere on this bike and performance of the parts of bike is 100%, which is good sign of its performance.
| | | | |
| --- | --- | --- | --- |
| Style | | Comfort | |
| Fuel Economy | | Performance | |
| Value for money | | | |
Posted by Anonymous
Dyl Bike Related Ads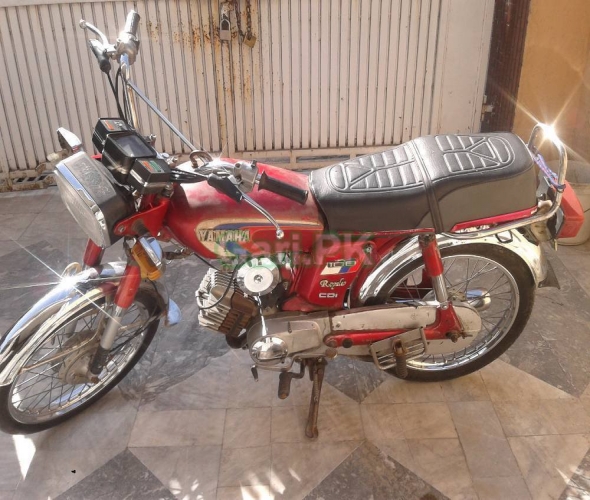 70,000 Rs