Corolla 1.6L CVT (SE) Has This Additional Characteristic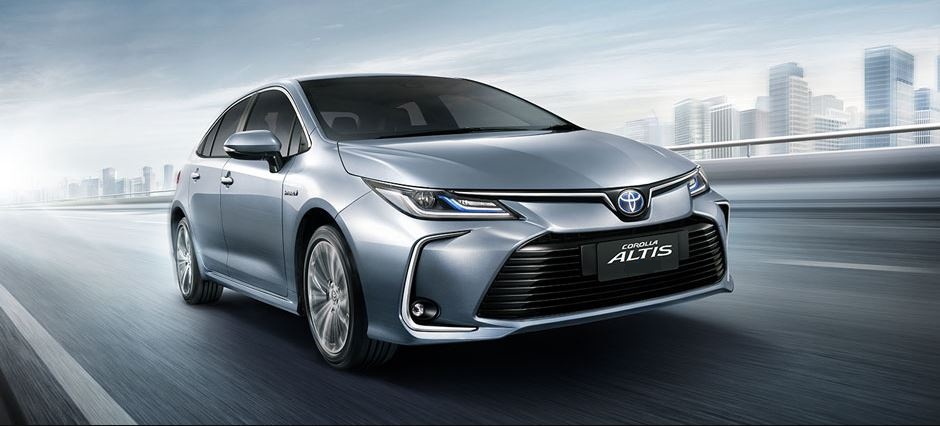 Corolla 1.6L CVT (SE) Has This Additional Characteristic
•
latest Alpine infotainment touchscreen
•
latest design of alloy wheels
•
latest CVT transmission
The latest
CVT
model has replaced the prior automatic variant, and IMC launched it to provide the latest and upgraded look along with an easy drive experience for the customers. According to the information, the latest style of alloy rim is smooth and elegant that increasing the overall outer look of the car. The latest rims are in a black and silver combination. Meanwhile, the latest touchscreen glamorizes the inner look of the car, providing it new look, and optimistically, the performance of this new system will also be improved.
It is last but not least, the CVT transmission will enable the drive chic, sleek and cheerful. The CVT transmission ensures the customers the best driving experience on short and long distances. This latest
Toyota Corolla
will be sleek with an upgraded driving experience, and most necessary, the latest model of Toyota Corolla will enhance the fuel average. The auto experts think that Toyota Corolla's distance in a given time period within the city will easily reach 13/14 km/liter.

Additional characteristics in Corolla 1.6L Special Edition (SE)
The company has also launched a
Specific Edition (SE)
of this latest
Corolla 1.6L CVT
model. According to the specs sheet of the vehicle, the Special Edition comes with "
powered colored side view mirrors with turn lamps
." In other words, this model has automatic coverable side view mirrors, which are not given in
1.6L CVT
.
The coverable mirrors are appropriate for customers, specifically tight spots during parking, and rescue the customers from several difficulties.
What do you guys think about this improvement of retractable mirrors in
1.6L CVT SE
? Do you like this opinion? Kindly share your opinion with us in the comment section.
Related Auto News Updates
You Might Also be Interested in
Add a Comment "Corolla 1.6L CVT (SE) Has This Additional Characteristic"
New 2023 Car Comparisons