Toyota Yaris Aero Exclusive Photos, Booking, Delivery Status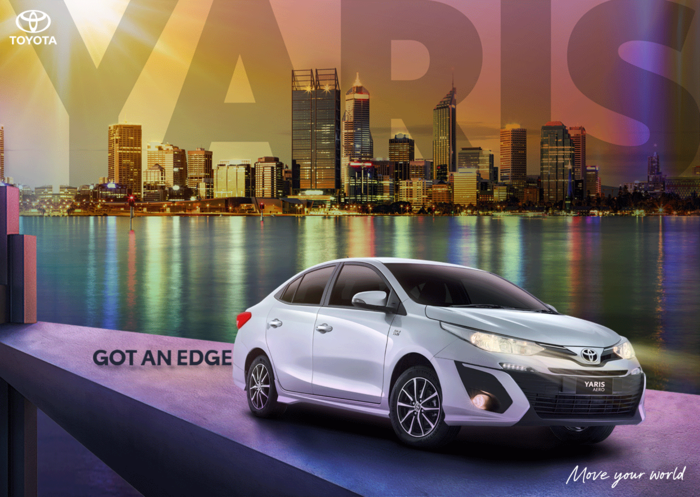 Toyota Yaris Aero Exclusive Photos, Booking, Delivery Status
In April of this year,
Indus Motor Company
(IMC) introduced an upgraded variant of the
Toyota Yaris
called the
Toyota Yaris Aero
. This
sedan
features enhancements in the front, sides, and rear. It is available in two variants:
Yaris Aero 1.3 CVT
(1329cc) and
Yaris Aero 1.5 CVT
(1469cc). The prices for these variants are Rs. 5,199,000 and Rs. 5,969,000, respectively. Both variants are priced Rs. 200,000 higher than the previous models. The customers can get the detailed information regarding
Toyota Yaris Aero Exclusive Photos, Booking, Delivery Status
.
Upgrades in Yaris Aero
The Yaris Aero comes with several upgrades, including:
•
Aero Front Bumper Extension with unique Fog lamp covers.
•
Aero side skirts (L+H side).
•
Aero Bumper Extension with black inlay.
•
Aero Smart Rear Trunk Spoiler.
Pricing Information The prices for the Yaris Aero variants are as follows:
•
Yaris Aero 1.3 CVT (1329cc) – Rs. 5,199,000
•
Yaris Aero 1.5 CVT (1469cc) – Rs. 5,969,000 Please note that Yaris Aero is available on ATIV CVT and ATIV X CVT variants.
Exclusive Photos of Toyota Yaris Aero
We have obtained exclusive photos of the new
Toyota Yaris Aero
variant. These photos showcase the enhanced look of the sedan with the new kit. The
Yaris
has been a popular choice since its launch, but it has faced criticism from consumers regarding its exterior appearance. Many have noted a significant gap between the tires and the body, giving the impression of a lifted upper body. To address this concern, the company has introduced the new Aero kit, which aims to improve the overall aesthetic of the car. It is important to mention that there are no changes to the interior and engine of the
vehicle
.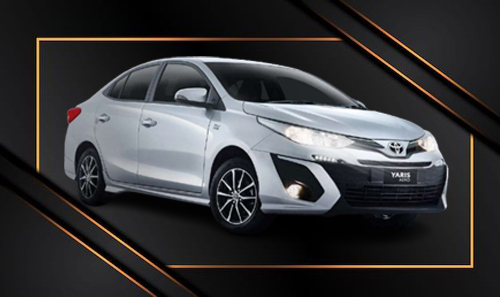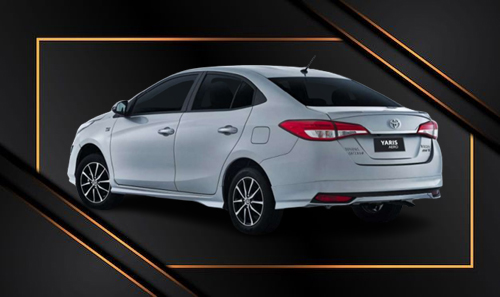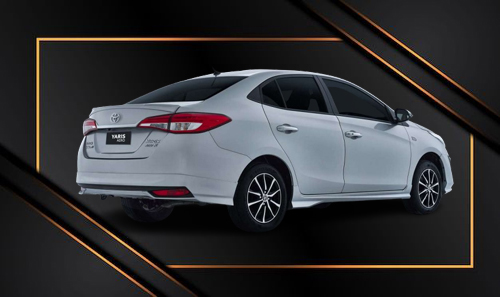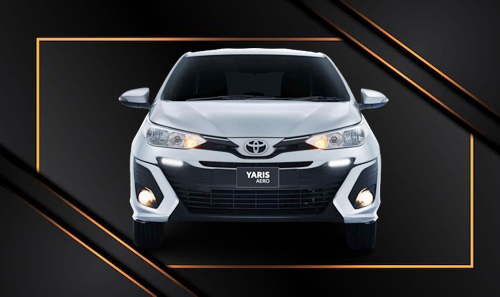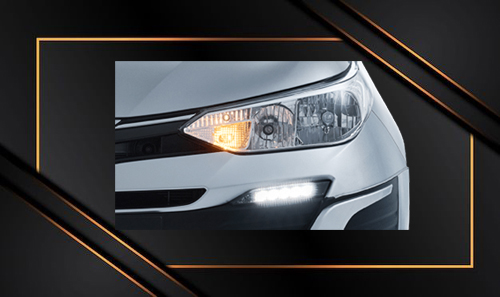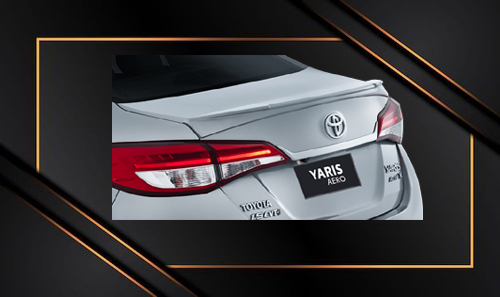 Booking & Delivery Details of Toyota Yaris Aero
The Toyota Yaris Aero has now arrived at
Toyota
dealerships nationwide. If you are interested in purchasing one, you can visit your nearest dealership. Bookings for both variants are open, but there is a slight difference in the delivery dates. According to a company representative, the
1.5L
variant will be delivered in June 2023, while the
1.3L
variant is expected to be delivered in July. The representative assured that there are no delivery issues, and customers can expect to receive their booked vehicles within two months.
The
Toyota Yaris
has been a top-selling sedan for Indus Motor Company since its launch in 2020. It has outperformed its competitors, such as the
Honda City
and
Civic
, in terms of sales. With the trusted reputation of the Toyota brand, the Yaris has gained popularity and offers good resale value. Additionally, its parts and accessories are readily available in the local market, making it a consumer favorite. With the introduction of the new Aero kit, the company aims to further boost sales of the Yaris.
Related Auto News Updates
You Might Also be Interested in
Add a Comment "Toyota Yaris Aero Exclusive Photos, Booking, Delivery Status"
New 2023 Car Comparisons