1st Local Electric Car of Pakistan Specs & Features

Ayesha

15 Aug 2022

185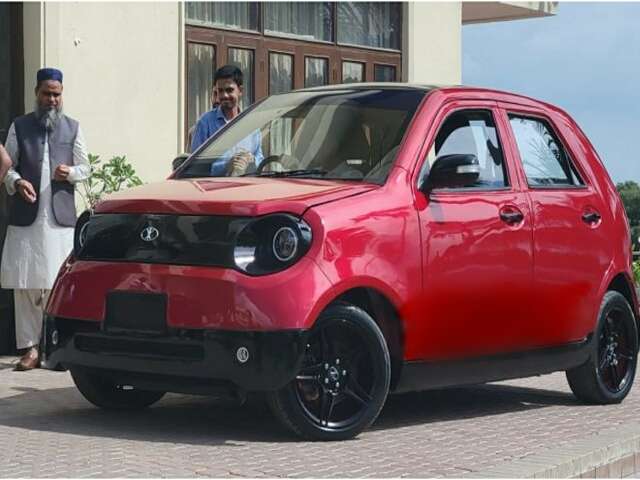 1st Local Electric Car of Pakistan Specs & Features
The information of the first electric car in Pakistan is shared with all and it means that the first locally produced electric car named Nur-E has been launched in the market. This hatchback was released in Karachi and you must not watch the photos of this car on the social media pages. You may like to know about 1st Local Electric Car of Pakistan Specs & Features.

It's a Prototype
You can know about the specs and features of this car. This car was the prototype unit and now the company has confirmed that it will be launched during 4th quarter of 2024. Now we have to wait for about 1.5 years more for the exhibition of the actual car.
We can find various salient features and specs of this car, which the company has shared with us.

Salient Specs and Features
Like various other cars in the market, this hatchback has also five seats and five doors. It is an EV and it has the battery and we want to know its battery power and range.

Battery
The officials of the company told that this car will be equipped with 35 KwH battery and it can produce 107 hp (80 KW) and it has maximum torque of 200 Nm. Once fully charged the battery, you can travel to 210 km with AC and maintain the speed of 120 km. the actual range of the car will be shown, when it comes on the road.

Charging Time
In this car, there are two options of charging and the first one is fast charging with DC chargers, which will charge the vehicle in just 2 hours. The company has tested it and it will make the claim for the time being.
The second is slow charging with regular 220 V charger and it takes about 7 to 8 hours to charge the hatchback completely.

Tyre Size
The company offers 16 inches alloy wheels and this car has the ground clearance of 180 mm.

Drive
According to the manufacturing company, the car will have single pedal driving with two modes, which are Eco and Sport. When the company will manufacture the actual car by replacing the prototype into reality, we can have our own electric vehicle so please be quiet till 2024.
Related Auto News Updates
Add a Comment "1st Local Electric Car of Pakistan Specs & Features"