Audi A5 Sportback in Pakistan
- Views 100
- 25 Sep 2017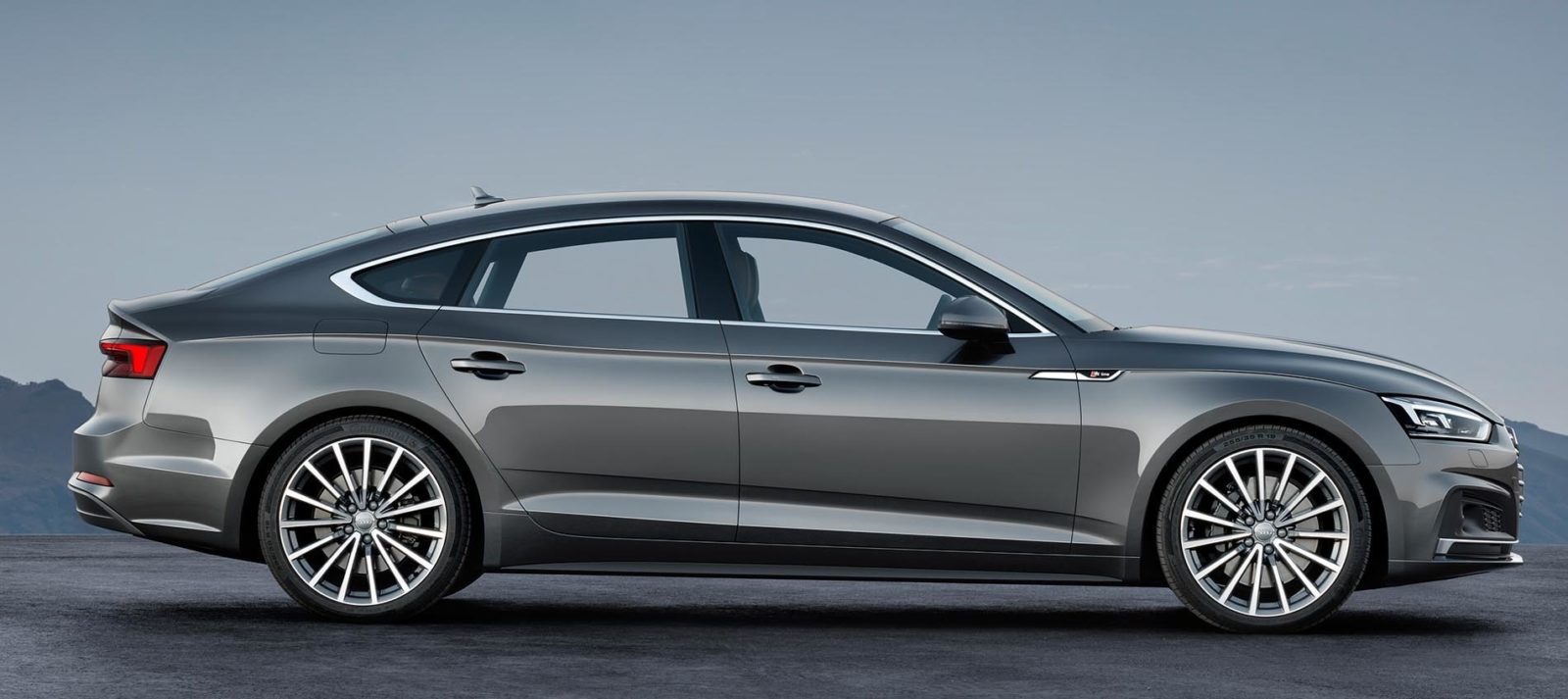 The German
automobile
manufacturing giant and the AUDI have announced that in 2018
AUDI A5 sport back
variant is going to be launched in Pakistan.
The A5 started as executive car back in 2007 and has been maintaining its well-built standards. There is another variant A5 coupe but its price and detail are not announced in Pakistan yet.
Exterior
The
A5 sport back
is a compact executive car that means it's slightly smaller than the
luxury car
. Its base model is a two door coupe that's why it has an unusual stylish feel for a 5 door sedan.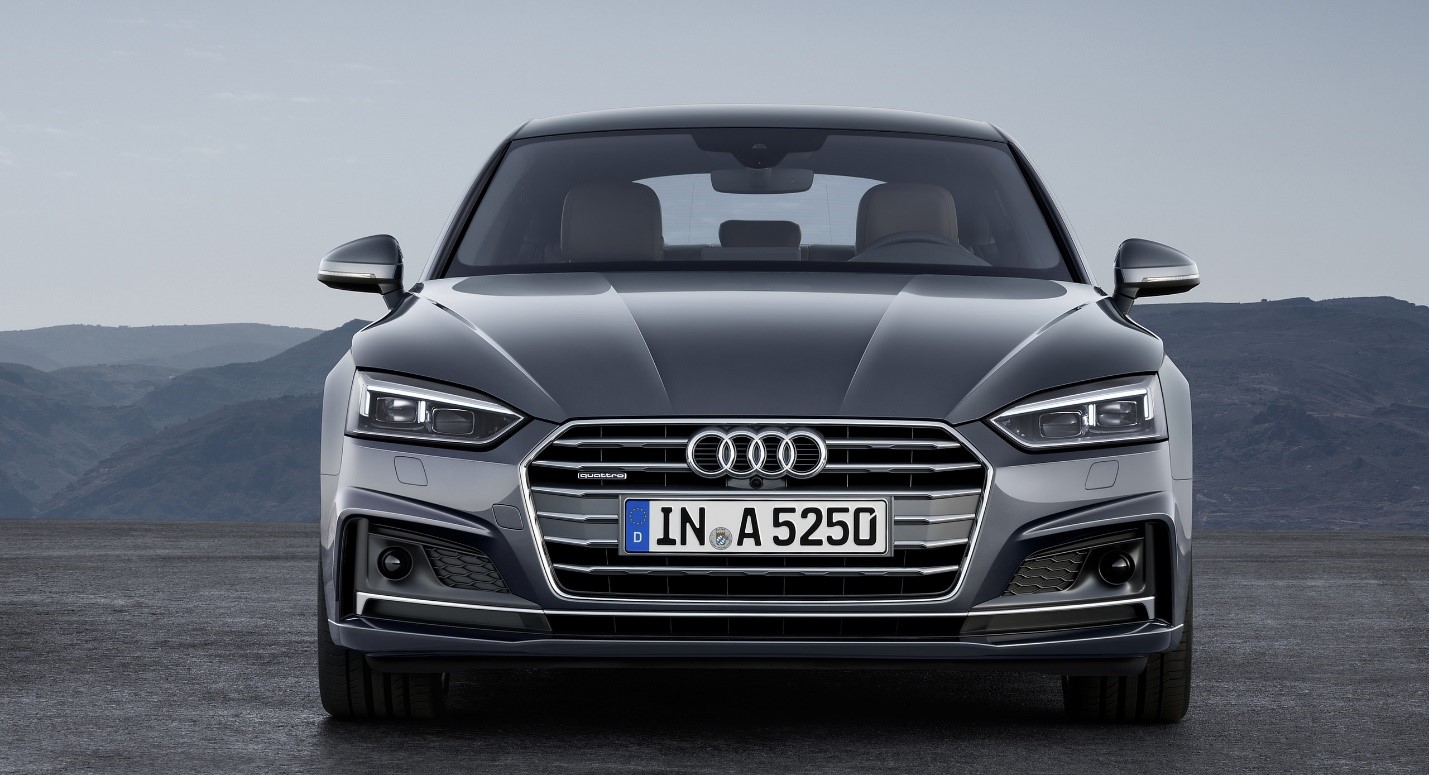 The rear design has a sport look. The slim and three dimensional shaped taillights come with LED
technology
. The brake light is below the luminaries paired with the unique turn signal.

The spoiler has both style and aerodynamic functionality.
Its front has three dimensional modeled single frame grille which is flatter and wider that the last generation. The placing of the lights sitting on the right above the edge of the grille has never been seen before in A5 series.
The
AUDI
have always used an impressive lighting technology and in A5 sport back 18 LEDs are been used which shines from two lenses to produce a delicate beam. It says that it will produce a day light like illumination and won t blind the oncoming traffic.
Interior
The interior design offers a great build quality and practical utility.
The A5 has a large speedometer with
driver information system (DIS)
which displays all the relevant information you need for your travel like navigation data and driver information system.
It is controlled by a rotator touch button sitting on the touchpad. It allows you to type and doing shortcut gestures to control DIS easily.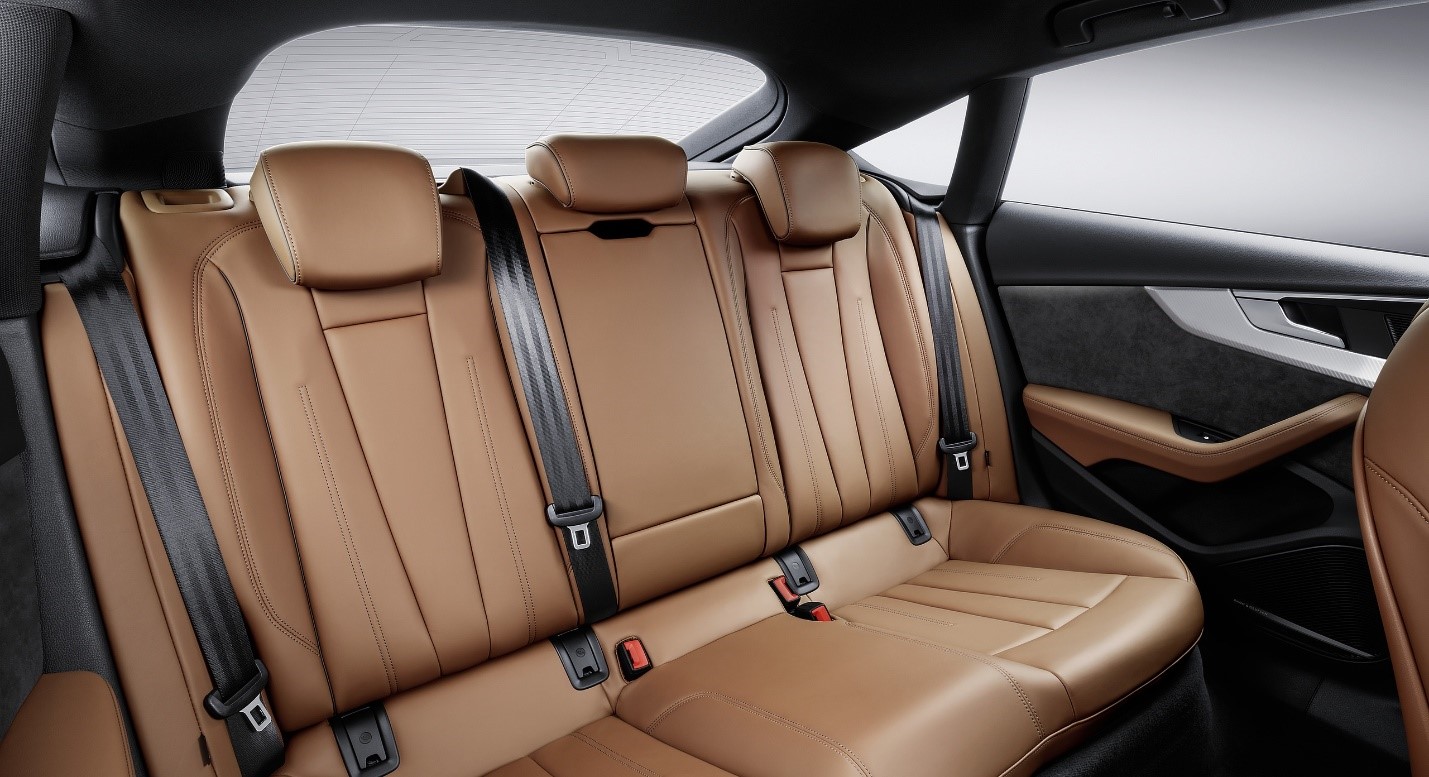 Advanced Climate Control
It has very easy automatic
air conditioning
with very efficient manual control, the air conditioning system has been completely redesigned for AUDI A5 so that it would be more efficient and provide fresh air.
Sound System
The sound system of Bang and Olufsen is truly innovative. According to the company the 3D sound made by the 19
loudspeakers
contains the 'spatial dimension of height'.
Ambient Lighting
For the interior ambient lighting is also available with 30 adjustable hues.
Under the hood
• 1.4 liter TFSI engine: Inline 4-cylinder spark-ignition engine with gasoline direct injection, exhaust turbocharger and Audi valve lift system.
• Displacement(cc): 1395
• Max output (hp/rpm): 150/5000-6000
• Transmission: 7-speed S tronic
• Acceleration (0-100): 8.5 seconds
Safety
PRICE
The 2017 A5 sport back is of
RS. 7,200,000
with optional features like insurance and registration.
The optional features and their prices are detailed below.
• Matrix Beam – PKR 3,50,000
• S line package – PKR 3,00,000
• Milano leather – PKR 3,00,000
• Seat ventilation – PKR 2,50,000 (including sport seats front)
• Comfort suspension – PKR 2,50,000
• Convenience key – PKR 2,00,000
• Seat heating – PKR 2,00,000
• Anti-theft alarm – PKR 2,00,000
• Privacy glass – PKR 1,50,000
• Headlining black – PKR 1,00,000
• Alloy 18″ 10-Parallel – PKR 1,00,000
• Sports steering – PKR 1,00,000
• Anti-glare mirror – PKR 75,000
• Leather package – PKR 75,000