Chery Electric Car for Women Revealed

Momina

18 May 2022

252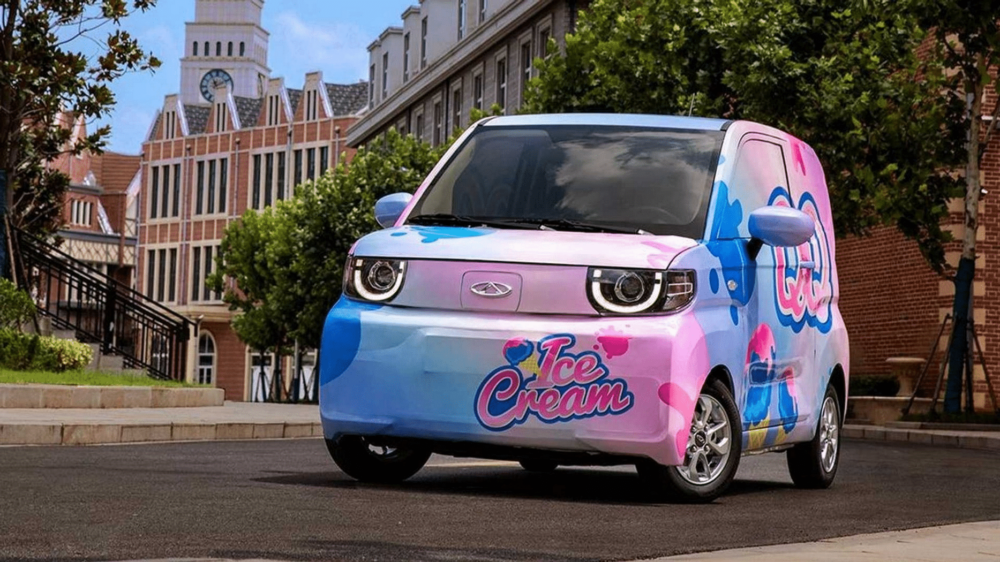 Chery Electric Car for Women Revealed
Chery
has revealed a special mini electric car for women called
Chery QQ Ice Cream
Joyous Peach. It is a good looking and colorful car for women decorated with pastel pink and a beautiful drawing is on the rims of the car. Overall, the aesthetics of the car are very decorative and attractive.
QQ Ice Cream
Joyous Peach (quite a mouthful) targets a special niche in the car market unique to China. Other carmakers promote special versions of their original cars for women, and then some make cars specifically designed for female audiences. Cherry falls under the first category, though the original vehicle isn't very masculine anyway.
Ice Cream Joyous Peach is an original car version by
Cherry
made for women specially. Chery showcased the
QQ Ice Cream
Joyous Peach as a concept car at Chengdu Auto Show 2021. The company has now started the promotion of the car after the success and popularity in the auto show. The concept car is offered with sidebars, bigger wheels and wider fenders above the tires
This is what the base model looks like.
The
Cherry QQ
Ice cream is a mini electric car developed under the iCar label. The car is originally produced by the sub brand of Chery Automobiles, the Chery New Energy. This will compete with Wuling Hongguang MINI EV, shown below:
Specifications and Price
The QQ Ice Cream Joyous Peach is powered by a single electric motor with 27 hp and 85 Nm torque. There are two options for buyers to chose between an 8.8kWh battery for 120 km of range or 9.3 kWh for 170 km range. The battery given in the car is small but generates more power to enhance the overall performance of the car.
The Chery QQ Ice Cream Joyous Peach is a light car with light battery meaning it will be fuel efficient and the replacement of the part will also be convenient. The dimensions are 2980mm x 1496mm x 1637mm, with a 120 mm wheelbase.The car can run with the top speed of 100 km/h for all versions. As for the Chery QQ Ice Cream Peach Price 2022, the car will be offered at the price ranging from $5,930 to $7410.
Stay tuned with Gari.PK for more updates, news and articles from local and international auto sector. You can also check the motorbike prices in Pakistan and Car Prices Pakistan for all used cars and new cars in the market.
Related Auto News Updates
Add a Comment "Chery Electric Car for Women Revealed"