Choose Suzuki Cultus or Daihatsu Mira
- Views 100
- 04 Apr 2017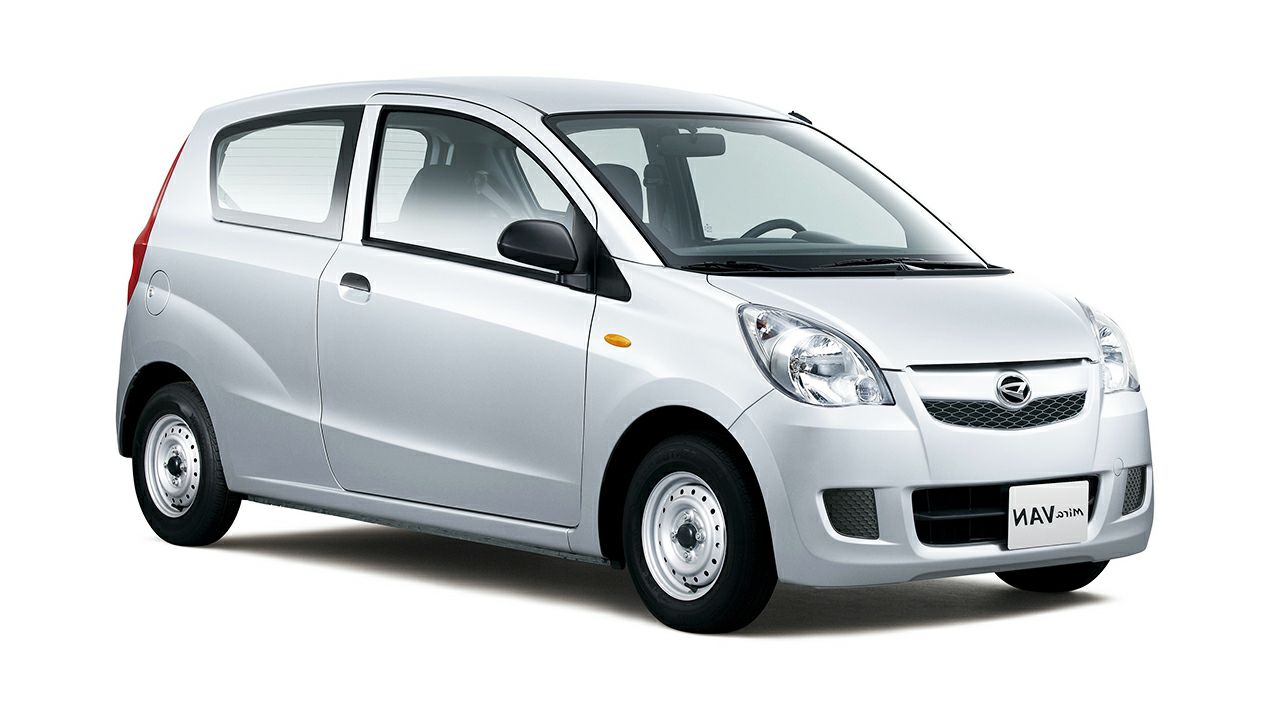 It was difficult to choose the most appropriate car for me after knowing about several options of local
cars
available in several colors (silver, gray and white).
Few people had opinion that I should purchase the car for the person to whom I would sell it after 4 to 5 years instead of myself. Later, I bought a 2013
Daihatsu Mira
G in prominent red color.
A red car
Most of the family members, especially women and children, liked the decision as it was different as compared to most of the cars running on our roads.
Though, few were against this decision as you may not like red color for most of the cars but it was very suited to this particular car.
A fully-loaded variant
The 'G Package' has been mentioned to differentiate between variants of Mira. Important features in this fully loaded variant are:
• Push-start
• Climate control
• Leather steering
• Chrome interior trims
• Factory reverse camera
• NAV unit
• 4 speaker system (using the Japanese NAV unit to configure the
Speaker
can be quite challenging)
Only 'G Package' contains these features while you can get modified orders in lower variants of the car with almost same features but it is not possible for features like 'climate control' and push-start'.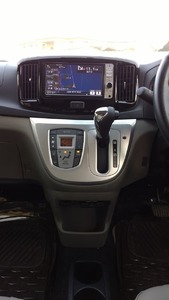 Is it brand new? You can check
At purchasing time, this Mira was driven for just 1530 km and cleared from Karachi port just few days before its booking. The
car
is brand new and there was doubt about the odometer showing 1,500 kms. But if you want to buy a car then you can check by using the following procedure.
• It's important to purchase cars with online auction sheets. You can understand the auction sheet by using several resources present online.
• Online report is available for limited time. After publishing, you can read it for 90 days on the web portal of auction house for free. After that time, you can view complete report by paying. It is known as auction report verification.
• You can also contact a car certifying service in case of any problem.

Previously, I had a 2004 Suzuki Cultus and there was always worry when it rain as it can stop at any time on that occasion.
But after purchasing Mira, I realized that the local auto industry is not performing best service. An example is that 1983 was the starting time for Suzuki Cultus and it remained same later with just minor changes. Currently, its price is Rs. 1.19 million which is just Rs. 40,000 less than Mira.
Comparatively, power steering feature is not available in the Cultus which shows that it is useless to compare between them.
But I am not facing these problems after purchasing Mira. Now even heavy rains are not a nuisance while traveling in Mira as it fully protects itself and passenger and one can drive it smoothly on that occasion.
I can talk about several good features of Mira but one of the big disadvantages should also be mentioned here.
The downside
A huge problem is that the NAV/ICE unit is in Japanese while this unit controls most of the technical features of car. It means that even simplest of car's features can be enabled or disabled by taking help from an expert. I had to take it to a technician for managing rear view camera.
In the NAV unit, a good driver safety feature is also present but you can only get options like volume control or mapping as access to menu is prohibited while driving.
Fuel and performance
There is no need to use hi-octane in the Mira as the new 92 RON fuel has been proved enough for the car.
According to Daihatsu itself, you are required 'unleaded regular gasoline' in the car which is 90-92 RON.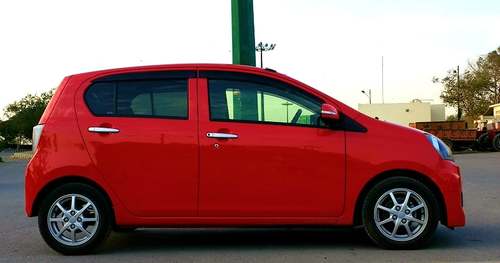 Previously, I tried Shell's V-Power hi-octane that reduces the consumption to 15.5 km per liter. Later, I used Shell's Super Unleaded Fuel that increased the distance to 16.5 km per liter.
Currently, I am using Hascol's 92 RON fuel which increased the mileage to 17 km per liter whether I drive slow or very fast.
Powerful enough?
But it is 660cc car and there are questions about its power. After the introduction of first Mini Pajero in Pakistan, the 660cc car range is there is Pakistan. They were not known for speed but the things have changed now. The mileage of Mira can made this car a 'flying bird'.
'sport' and 'drive' are two features of the car. In the 'drive' mode, there is power but the acceleration is made steady in order to optimize fuel consumption through its eco-idle feature.
During the 'sport' mode, you get both power and acceleration are there no matter at what speed you are driving. We can compare 'drive' v 'sport' as endurance and strength respectively.
The three shades of Mira
On the Mira's instrument cluster, three shades of color appear to represent mood of car.
Bright green represents 'eco mode' when your car is at highest fuel efficiency level. It is difficult to get a perfect eco mode while driving at low speed or accelerating the car.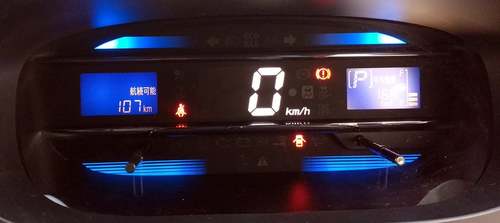 The ligh green shade represents lesser fuel consumption and it happens when you accelerate the car from speeds of 5 to 10 km/hour.
The last one is the 'blue' shade which shows that you are driving the car without worrying about the fuel it is consuming.
Lots of space
As compared to unnecessary large dashboard of Toyota Corolla, Mira's dashboard is not that large and it makes the car interior quite large. In the back and front, there is also quite large leg space. You can adjust in the narrow streets of city due to its superb turning radius.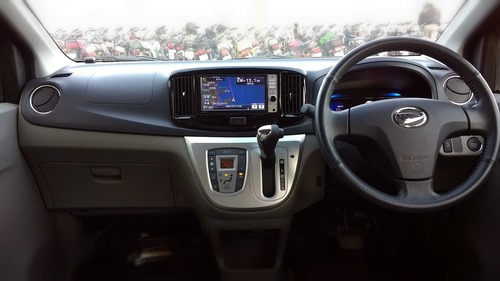 But when four adults are in the car and its capacity is full, the speed bumps rub its underbelly quite frequently.
No spare wheel
Instead of a spare wheels, Daihatsu has provided a tyre puncture fluid in the Mira which is helpful to temporary fixed a puncture before arriving to a nearby tyre shop.
An extra battery for eco-idle system is provided which is important to provide power to the car and conserve its fuel.
Safety features
Few important safety features of the car are provided below.
Front and side airbags
Sometimes, people don't wear seat belts and just fastened its buckle to back of the seat after which the system thinks eh person wearing seatbelt and the airbag system activates. But airbags can also injure a person but he is not wearing seatbelts.
Apart from that, the eco-idle and several other functions of Mira will not work if you don't wear seatbelts.
Collision assist
Through collision assist system, a collision can be avoided in case you fail to press the break in time as it will jump and press the break for you. But this is a smart system and it only come sin action when it is extremely required.
The Verdict
Though, Mira was made for Japanese market but it still has the ability to perform better than most of the local cars due to its durability and several other important features.
There should not be any problem if you had to repair it in future as services and parts of this car are available locally.
If you want to buy the car for yourself then it is the best car.