Honda Car Prices Increase Over Rs.400,000
GARI

Honda Car Prices Increase Over Rs.400,000
- Views 100
- 25 Jun 2019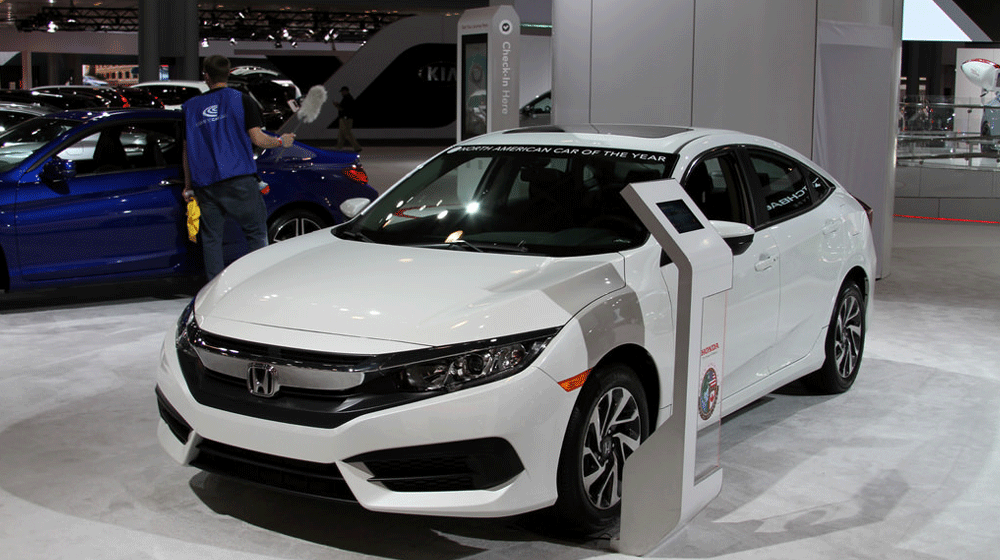 Federal government has presented the federal budget for fiscal year 2019-20 and the motor car manufacturing companies started increasing the rates of their vehicles. Honda Atlas Pakistan Limited HACPL has increased the prices of the cars from Rs.400,000 to Rs.425,000. Honda car prices increase over Rs.400,000.
HACPL issued the notification regarding continuous devaluation of Pakistani currency, which is the main reason for increase in prices of the
vehicles
.
Because of the devaluation of Pak rupees and its negative exchange rate, HACPL is compelled to enhance the price of Honda cars. The revised prices of the cars will be shared with the clients.
The prices of the cars will be applicable from 24 June 2019. The new prices will be applied on the booking of the cars after 19 June and the cars booked before this date with full and partial payments, they will be added with the invoiced bon the older rates.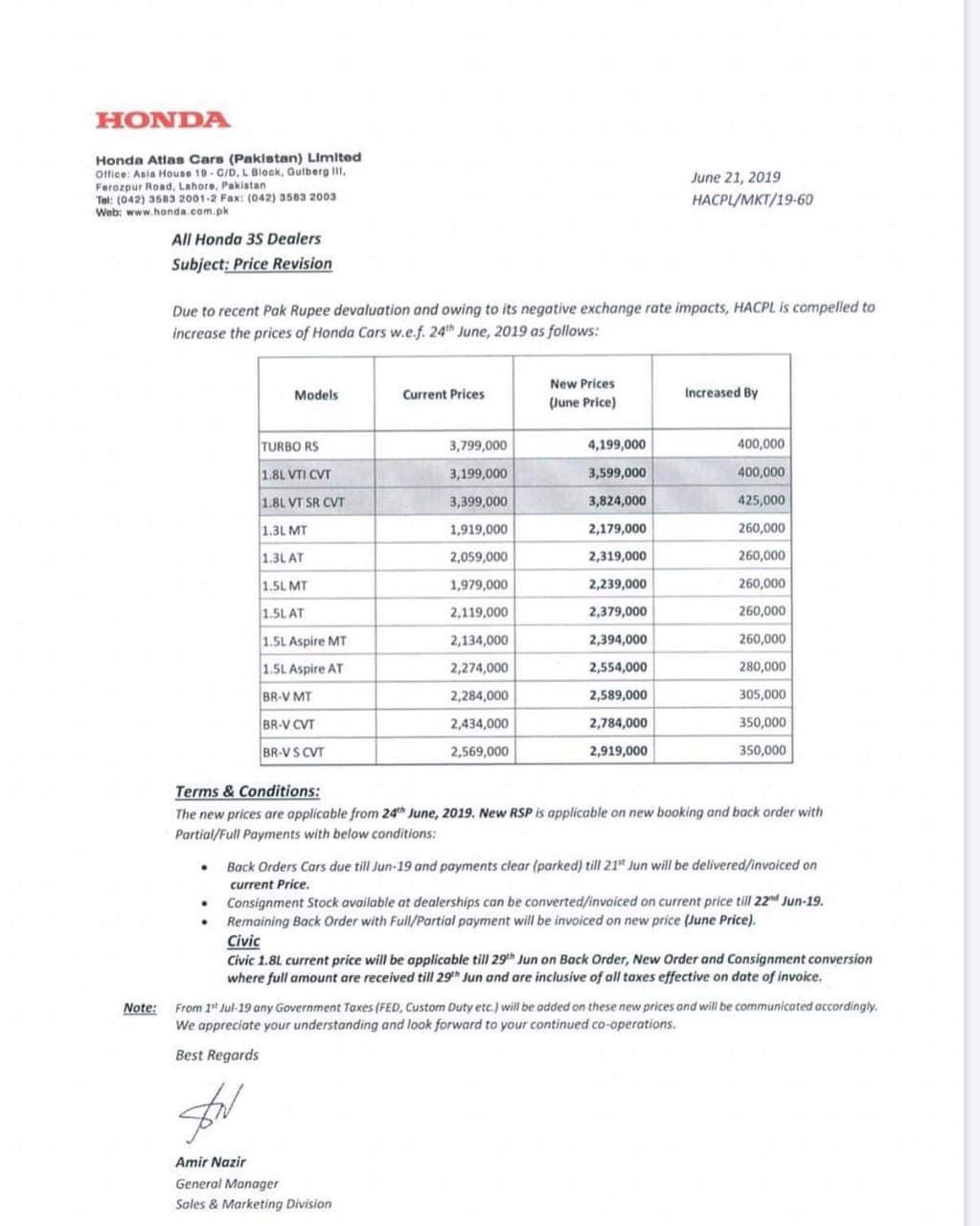 The notification shows the consignee stock, which is present at dealerships till 22 June 2019 and it can be converted / invoiced at the current prices and the remaining inventory will be sold at the new rates. The government adds the government taxes, which is FED, custom duty and the new prices and revised price list will be provided to the dealers on 01 July.