Mitsubishi Grand Lancer 2018 Overview
- Views 100
- 11 Aug 2017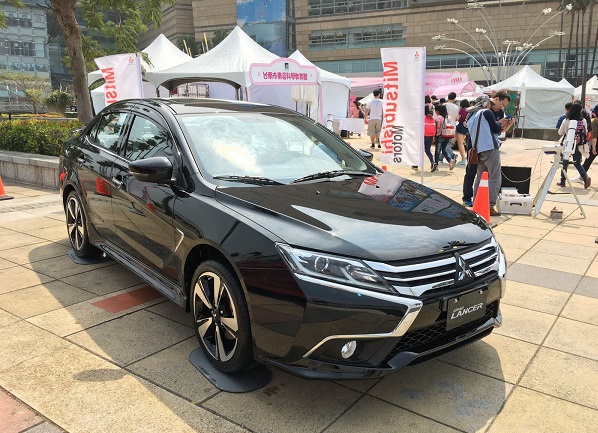 The Japanese company,
Mitsubishi
is facing the poor sales of sedans in the European markets. The company has to face the huge losses after their admission of the false economic claims, which they made on some of their models and the company has stopped the production of some of the most iconic vehicles,
Mitsubishi Lancer EVO
. The petrol heads can no longer spend hours to argue over the better four wheel drive rally derived sports sedan between Mitsubishi Lancer EVO and Subaru Impreza. The Renault
Nissan
acquired the Japanese manufacturer and now it is keen to do well in the prime Asian markets including China and some of the Far East countries with the introduction of their brand new 2018
Mitsubishi Grand Lancer
.
Styling
With the introduction of new Grand Lancer, Mitsubishi is going to introduce the brand new design for Lancer lineup with new and modern sleeker designer language. The front end of the vehicle is encapsulated in large X to house the sharp headlights with daytime running lights, the wide front air intake and chrome accented grille with the large chrome outline accent to help define X shape at front of the
vehicle
. The more usual design is found on back and the Grand Lancer get the brand new C shaped taillights with sharp creases and sudden bulge on the rear to give Grand Lancer gives more aggressive look from the rear side. Grand Lancer gets the set of new 18 inch alloys to match.
Interior
Mitsubishi decided to change the exterior of the Grande Lancer completely and the interior did not get the same treatment with same full silver and black plastic trim pieces to line with the interior. It has the leather upholstered surfaces pottered around and overall the interiors of Mitsubishi have been the week point of Mitsubishi. The vehicle has beauty features to offer brand new 10.2 inch touch screen infotainment system, dual zone climate control, six airbags, updated instrument cluster, reversing cameras, hill start assist, accident warning system and multi function steering wheel. The interior space looks sufficient and Grand Lancer supports the fairly generous legroom space in front and rear side of the sedan.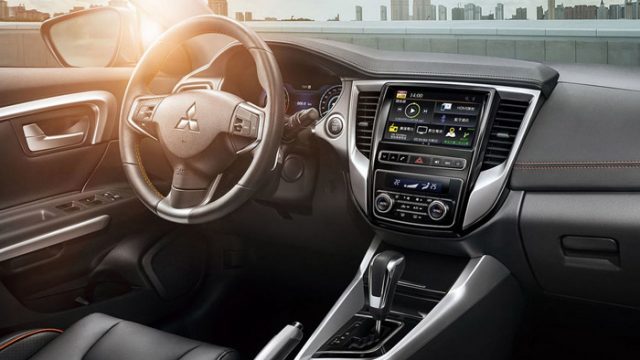 Power
The clients can get the 1.8 liter naturally aspirated
four cylinder engine
and the manufacturers are moving towards the turbochargers for getting more power and efficiency. They can get 138 bhp with 1.8 liter engine and 127 Nm torque. The engine is mated to CVT gearbox as the sole transmission option to transfer the power to front wheels. CVT offers the option of manual mode with six pre-selected ratios and optional paddle shifters on wheel.