GARI

Pak Suzuki Increased the Prices of Bikes in December 2019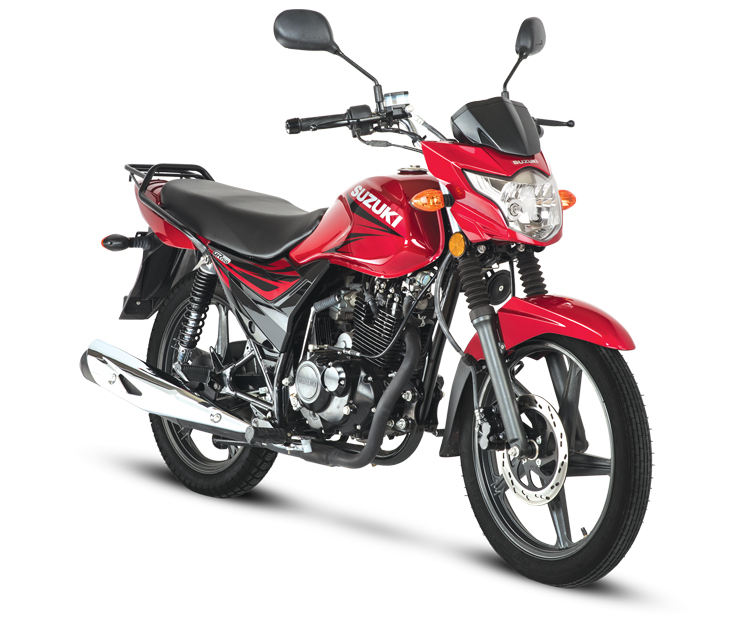 Pak Suzuki Increased the Prices of Bikes in December 2019
Pak Suzuki is one of the local bike sellers in Pakistan, recently in a notification, the company increased the prices of its motorbikes up to PKR 8, 000. A circular in this regard has been sent to its dealers across the country. It is also told that prices are being increased without any notice. The prices will be applicable at the time of delivery with government tax on the prices. The previous prices are as follow:



Suzuki GD110S: PKR 168,000
GS150: PKR 178,000
GS150SE: PKR 194,000
GR150: 265,000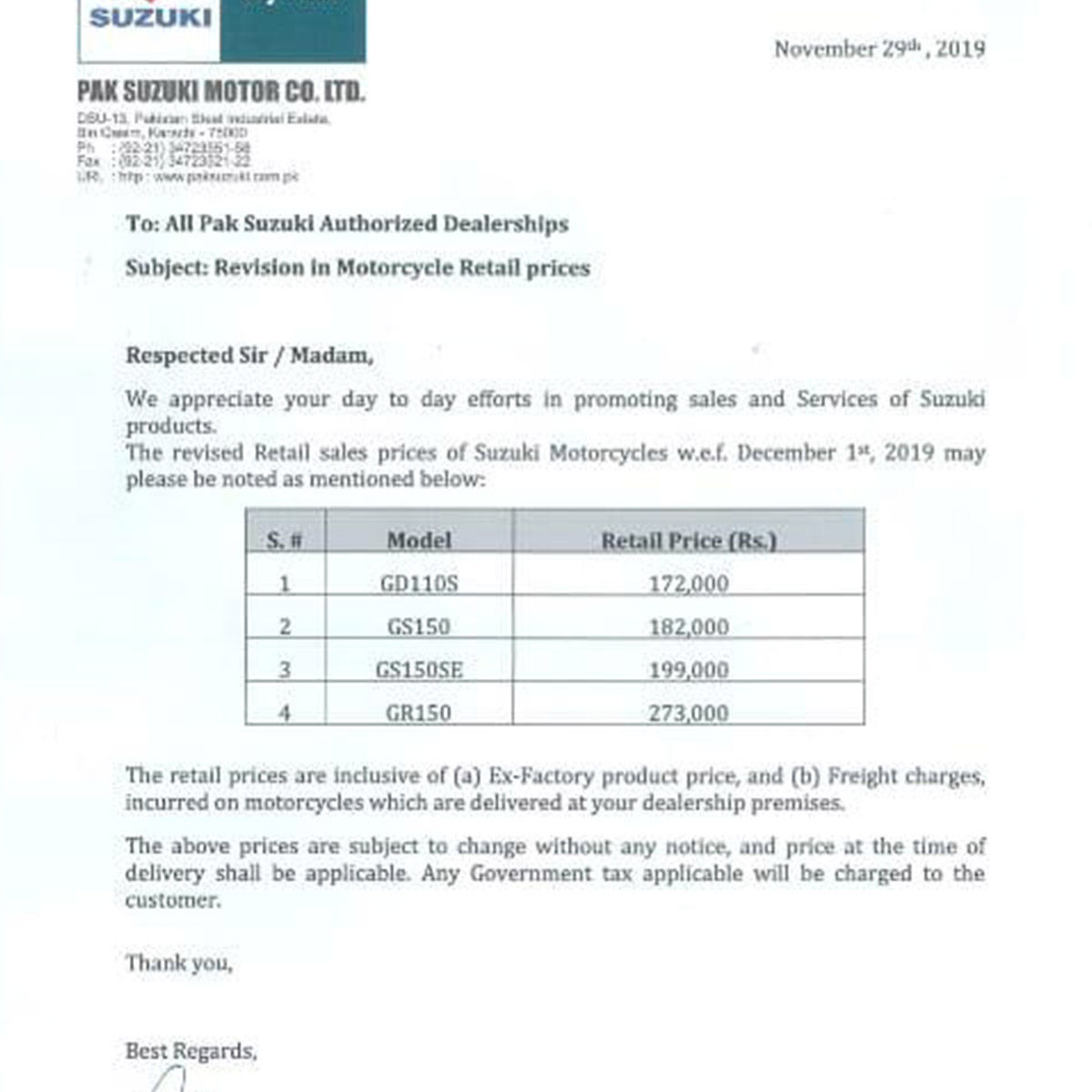 Aside from Pak Suzuki, Atlas Honda also increased the prices of its products, see them below:
CD70: PKR 75,500/-
CD70 Dream: PKR 79,500/-
Pridor: PKR 101,500/-
CG 125: PKR 125,500/-
CG 125S: PKR 148,500/-
CG 125S SE: PKR 150,500/-
CB 125F: PKR 172,500/-
CB 125F SE: 174,500/-
CB 150F: PKR 214,500/-
Add a Comment "Pak Suzuki Increased the Prices of Bikes in December 2019"
Pak Suzuki Increased the Prices of Bikes in December 2019