GARI

Pak Suzuki Price Hike by up to PKR 100,000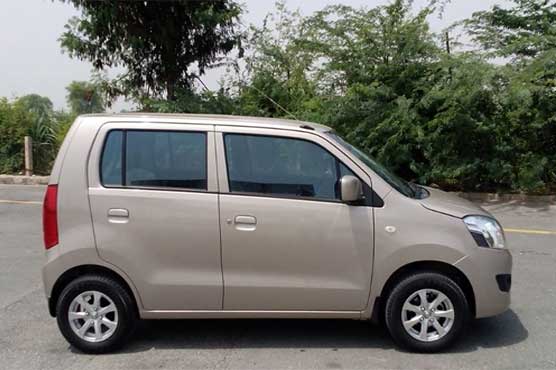 Pak
Suzuki
has increased the prices of locally manufactured cars and CBUs by up to PKR 40,000 and PKR 100,000 respectively. The company has issued the circular of new prices of the dealers all over Pakistan. Pak Suzuki price hike by up to PKR 100,000.
The new retail prices will come in to force from 1st April 2019 and the rates have been increased due to depreciation of Pakistan rupee against US dollars. It is necessary to mention that the retail prices are inclusive of ex-factory and freight charges, which are incurred on the vehicles. Pak Suzuki has shipped the final unit of
Mehran
from the plant and the company has also started the making of Suzuki Alto 2019 660cc in the country.
Variants New prices Old Prices Difference
Mehran VX
PKR 799,000 PKR 789,000 PKR 10,000
Mehran VXR
PKR 880,000 PKR 860,000 PKR 20,000
Wagon R VXR
PKR 1,264,000 PKR 1,224,000 PKR 40,000
Wagon R VXL
PKR 1,344,000 PKR 1,314,000 PKR 30,000
Cultus VXR
PKR 1,440,000 PKR 1,410,000 PKR 30,000
Cultus VXL
PKR 1,551,000 PKR 1,531,000 PKR 20,000
Cultus AGS
PKR, 1,638,000 PKR, 1,638,000 NIL
Swift DLX NAV
PKR 1,555,000 PKR 1,555,000 NIL
Swift AT NAV
PKR 1,691,000 PKR 1,691,000 NIL
APV
PKR 3,140,000 PKR 3,040,000 PKR 100,000
Ciaz MT
PKR 2,160,000 PKR 2,060,000 PKR 100,000
Ciaz AT
PKR 2,300,000 PKR 2,200,000 PKR 100,000
Vitara GLX AT
PKR 4,090,000 PKR 3,990,000 PKR 100,000
Jimny JLDX MT
PKR 2,493,000 PKR 2,393,000 PKR 100,000
Pak Suzuki Price Hike by up to PKR 100,000