Petrol Prices Likely To Rise AGAIN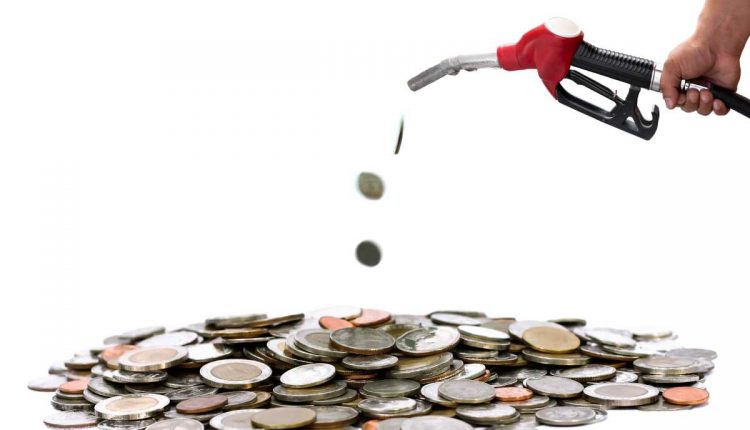 Petrol Prices Likely To Rise AGAIN
The last price increase in Petrol was made on 01 October and now the petrol is at an all-time high across the country. it is expected that the next price revision will take place on 16 October and it seems that the price in petrol cannot look good for the common people. According to the media report, the
petrol prices
will go up by 7 to 10 rupees per liter and the government of Pakistan revises the petrol prices on the fortnightly basis as and when
Oil & Gas Regulatory Authority
recommends the increase in price of the petrol. For the last few months, the increase in prices of petrol is on hike after hike and petroleum rates have broken all records and reached to the all time high. The customers can get latest updates of their
Petrol Prices Likely To Rise AGAIN
Current Petrol Prices
The government has increased the petroleum prices and the price has become Rs.127.30 and the price of diesel is Rs.122.04 and the prices of light diesel and kerosene oil are Rs.99.51 and 99.31 respectively.
Factors Behind These Price Hikes
The petrol prices are increasing all over the world and there are many countries, which are dealing with the increasing demand and tight petroleum supplies. There are three main factors behind the increase in petrol prices.
•
Freight on Board FOB
FOB is the price of the commodity and it is ready for shipping. The cost of crude oil per barrel has reached to the $85 and it is still increasing. The import of the oil arrives at the port and the current cost of the oil set by the government is Rs.91 per liter. You can take this oil off the port to oil refineries make price Rs.100 + per liter.
•
Premium
You can find 2.2% premium on FOB price and take the price up the $6.8 per barrel.
•
Dollar Rate
The rate of dollar is increased consistently and exchange price of the dollar goes up with every coming day and now it is reached at Rs.171.
When you keep all these variables in mind, the prices of Petroleum in Pakistan will increase in coming months.
Add a Comment "Petrol Prices Likely To Rise AGAIN"