Price Comparison: Stonic EX Vs Corolla SE Vs Civic 1.8L

10 Nov 2021

883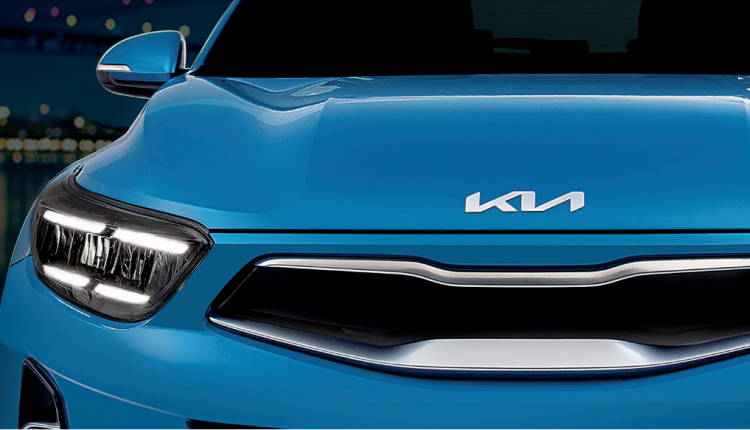 Price Comparison: Stonic EX Vs Corolla SE Vs Civic 1.8L
Kia Lucky Motors
has recently launched the new crossover SUV Kia Stonic in market. The company has unveiled two variants of Stoni i.e Kia Stonic EX and Kia Stonic EX+. In this article we are going to make a comparison of newly launched
Kia Stonic
with already available cars in this category in the market. The lower variants of the cars will be compared. So let's move to make a comparison to make a decision which one is best among them.
Dimensions
First of all we are comparing the dimensions of all three cars. The length of Kia Stonic is 4140mm, width is 1500mm and its height is 2580mm. On the other hand, the second car Corolla s 4620mm Long, 1775mm Wide and 1475mm High with a 2700 Wheelbase, and Civic has 4630mm Length, 1799mm Width and 1433mm Height with 2700mm Wheelbase.
Finally, the Ground Clearance of the Stonic is 165mm, compared to 175mm in Corolla and 153mm in Civic. The numbers show that
Corolla
and Civic are wider and longer; however, Stonic is higher in comparison. Meanwhile, Ground Clearance among these
vehicles
is lowest.
Engine and Transmission
Now let's make a comparison of engine and transmission. The Kia Stonic is installed with a 1.4L MPI engine which generates 98hp and 132Nm of Torque while, the
Honda Civic
is powered by 1.8L PFI engine with 138hp and 169Nm of Torque and Corolla is installed with 1.6L SFI engine that produces 120hp and 154Nm of Torque. So found that the Kia Stonic is smaller than other two in terms of engine, horsepower and Torque.
In terms of transmission the Stonic has a 6-Speed Automatic, Corolla has a 4-Speed Automatic, and Civic has a CVT. It means that the transmission wise the Civic leads other two.
Exterior
As far exterior, the Kia Stonic is offered with Bi-Function Projection Halogen Headlights. On the other side, the Corolla has LED projection and Civic comes with Projector Halogen. Stonic has Halogen Rear Lamps, whereas, the Civic and Corolla are featured with LED Rear Lamps. LED DLRs are available in all three cars.
The Kia Stonic is provided with Fog Lamps while they are absent in
Corolla
and Civic. The Kia Stonic comes with 15-inch Alloy Wheels while
Civic
has 16-inch Steel with Plastic Cover Wheels and Corolla is offered 16 inch Alloy Wheels. The Steel Spare Tyres are provided with all three cars.
Interior
When we see the interior of these three cars we can see Tilt and Telescopic Steering Wheel in all cars but Corolla and Stonic are additionally featured with media buttons on them. The
Kia Stonic EX
is provided with a 3.5-inch TFT against 2.2-inch TFT in Corolla and a full-colour one in Civic. The Stonic has 8 inch floating Infotainment Touchscreen, Corolla has 9-inch Touchscreen and Civic is featured with Integrated Audio. The seats in all cars are covered with a fabric and have Manual Driver Seat Height Adjustment.
Comfort
The parking sensors are absent in all three cars while Auto Air Condition is featured in all cars. The Cruise Control in Corolla and Stonic is not available while Honda Civic comes with this feature. The Toyota has Honda has offered Push Start in their vehicles but Kia Stonic lacks it. All three cars have Immobilizer while Rear Camera is only available in Corolla. Finally, Tyre Pressure Monitoring System TPMS is only available in
Kia Stonic
.
Safety
Kia has provided 6 Airbags in Stonic for safety while Corolla and Civic comes with 2 Airbags only. Vehicle Stability Control VSC, Electronic Brakeforce Distribution EBD and Traction Control TC and five seatbelts are available in all cars.
Price
Finally, the most important aspect is price. There is no major difference in the prices of these cars and fall almost in same price category making completion tougher among them. The Kia Stonic EX Price is Rs3, 660,000, while the current rate of Corolla SE is Rs3, 599,000 and the rate Honda Civic is Rs3, 614,000.
Stay connected with
Gari.Pk
for latest updates, news and articles from the international and local auto sector. You can also check the bike prices and car prices for all
used cars
and
new cars
here and also check the
car comparisons
as well.
Related Auto News Updates
Add a Comment "Price Comparison: Stonic EX Vs Corolla SE Vs Civic 1.8L"