Electric Vehicles Expected to Launch in Upcoming Years

03 Feb 2023
917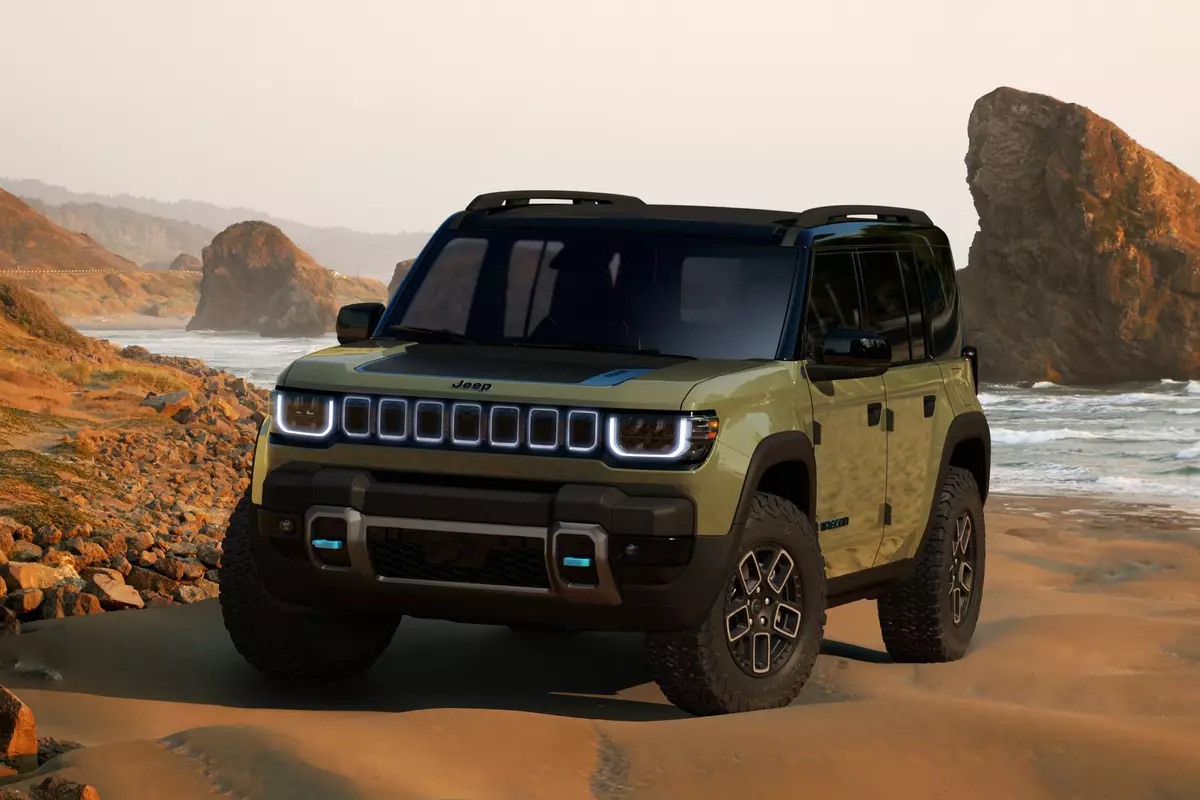 Electric Vehicles Expected to Launch in Upcoming Years
The
electric vehicle
market has undergone significant changes for the 2023 model year, offering more options for buyers. This trend is expected to continue as automakers add
EVs
to their lineups that could replace traditional gasoline vehicles.
Here are some new EVs planned or anticipated for the US market through 2026, excluding specialty vehicles. Information on some vehicles is limited, while others have already been displayed as concepts or near-production models. Due to the nature of new EVs, expected arrival dates may change and are listed for the calendar year, not necessarily the model year. The extension of the federal EV subsidy program favoring North American production may also impact plans or timing for vehicles manufactured outside the region. Listed prices do not include destination fees
Pickup Trucks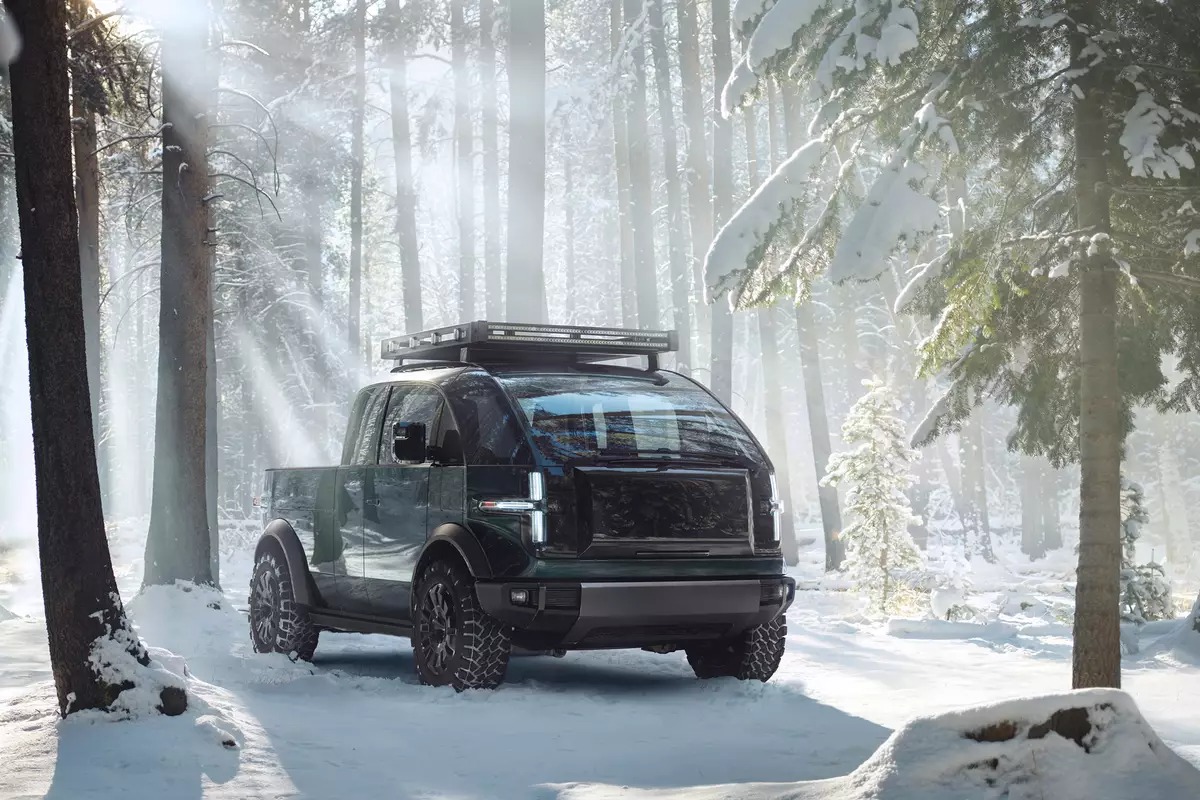 Canoo Pickup
Expected: Late 2023
Canoo, an electric vehicle startup, plans to commence production of its vehicles at its Oklahoma facility by the end of 2023. The first vehicles produced will include the Canoo Pickup, a mid-size cab-forward truck that boasts a 1,800-pound carrying capacity, rear-wheel or all-wheel drive options, and a range of over 200 miles. The truck also features a 6-foot bed that can be extended to 8 feet, with flip-down sides that double as work surfaces


Chevrolet Silverado EV
Expected: Late 2023
Chevrolet will release an electric version of its full-size pickup for the 2024 model year, with an estimated range of 400 miles. The crew-cab truck will be powered by GM's Ultium battery system and feature dual-motor all-wheel drive. The Work Truck variant will deliver 510 horsepower, while the high-performance RST First Edition will offer up to 664 hp. The truck will support DC fast charging up to 350 kilowatts and provide 10.2 kW of power to external devices. Similar to the Avalanche pickup, it features a "midgate" pass-through that increases cargo space by 3 feet in the cab area and has a bed measuring just under 6 feet. The Work Truck is estimated to have a towing capacity of 8,000 pounds and a payload of 1,200 pounds, while the RST First Edition will have 20,000 pounds of towing capacity and a payload of 1,300 pounds. The RST First Edition is priced at $105,000, and the Work Truck will initially be available to fleet buyers before being offered to individuals starting at around $40,000.


Lordstown Motors Endurance
Expected: 2023
The financially troubled startup sold its former GM plant in Lordstown, Ohio, to Taiwanese manufacturer Foxconn. Production of the pickup has begun and Foxconn has also made an investment in the startup. Lordstown aims to produce 500 trucks in 2023 with plans to ramp up production. The full-size crew-cab truck features a unique all-wheel drive system with a separate motor in each wheel hub and a targeted combined output of 440 horsepower. The truck has a payload capacity of 1,050 pounds and can tow up to 8,000 pounds. Final specifications and pricing have yet to be announced

GMC Sierra EV
Expected: 2024
GMC's Sierra
EV is a premium iteration of
Chevrolet's Silverado EV.
The first model to launch will be the
Sierra
EV Denali Edition 1, featuring GM's Ultium battery system, dual-motor all-wheel drive, a maximum output of 754 horsepower, fast charging capability of up to 350 kW, and an estimated range of 400 miles. It comes equipped with an adaptable air suspension, GM's Super Cruise hands-free driving system (including when towing), a towing capacity of 9,500 pounds, and a power output of up to 10.2 kW for external devices. Like the Silverado EV, the Sierra EV has a midgate pass-through for extending the 6-foot bed into the cab area, adding an extra 3 feet. The Denali Edition 1 will have a starting price of approximately $107,000.


Ram 1500 EV
Expected: 2024
Ram has given a glimpse of its upcoming 1500 full-size electric pickup truck. Despite limited information being available at present, the company aims to start production in 2024. The vehicle will be built on a new and innovative platform from Stellantis, designed exclusively for body-on-frame EVs to deliver a thrilling driving experience.


Tesla Cybertruck
Expected: Late 2023?
The highly anticipated Cybertruck from Tesla is now expected to hit the mass production stage by the end of 2023, according to reports from Reuters. The futuristic and angular crew-cab truck boasts a 6.5-foot bed, and will come with a choice of one, two, or three motors for rear or all-wheel drive. With an impressive range of up to 500 miles, the Cybertruck is capable of carrying a payload of up to 3,500 pounds and towing up to 14,000 pounds, making it a versatile and powerful option for truck enthusiasts.


Toyota Pickup
Expected: By 2025
Toyota
's recent approach towards EVs has been methodical, following their announcement of a worldwide initiative to launch 15 all-electric vehicles by 2025, one of which would be an
EV pickup
. However, the automaker seems to be revising its plan to speed up the process. In December, Toyota unveiled a concept of its foreign market Hilux mid-size truck, in Thailand, however, they did not provide any details regarding its production timeline.
Sedans and Hatchbacks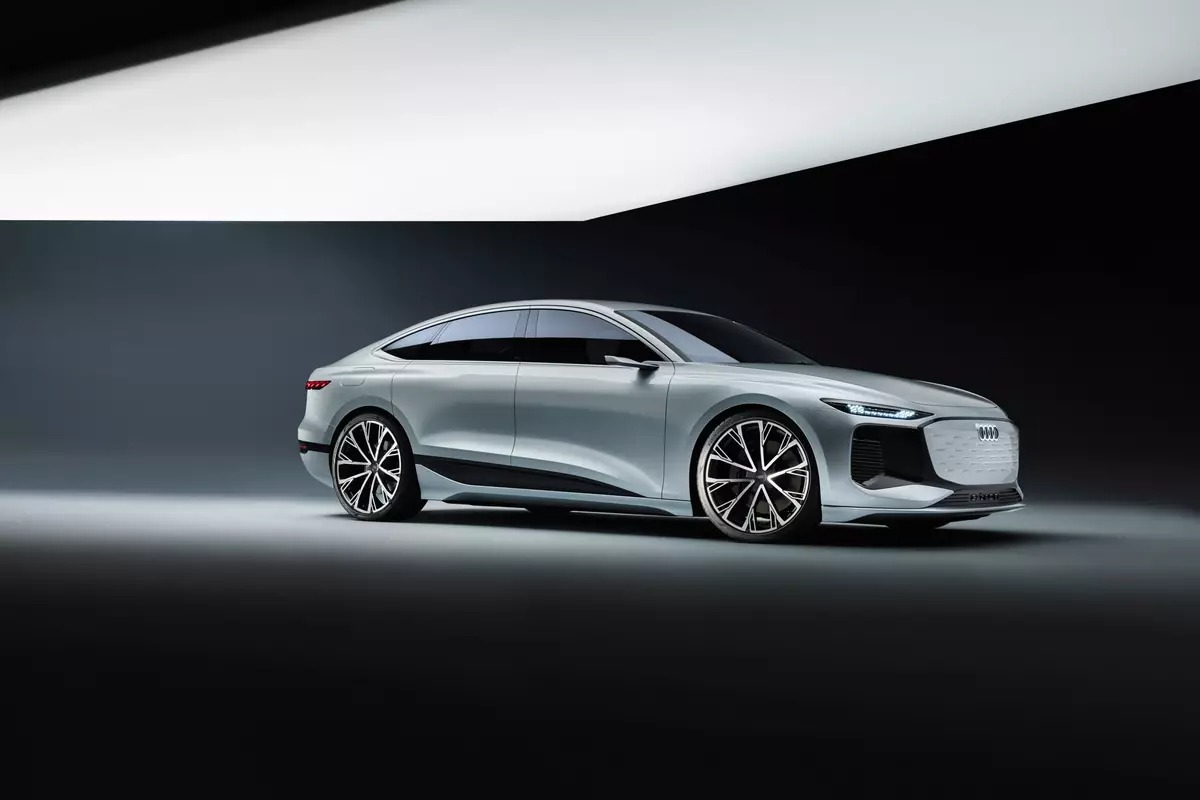 Audi A6 e-Tron
Expected: 2024
The A6
e-Tron
concept, previewed by
Audi
, the luxury brand of Volkswagen, in 2021 in China, offers a glimpse into the future of
electric vehicles
. Designed specifically for the Chinese market, the concept vehicle boasts a sleek and stylish sloped hatchback design, inspired by the A7. This new electric sedan marks the introduction of a modular premium electric platform, developed in partnership with Porsche, which will serve as the foundation for other new
EVs
, potentially including an Q6
e-Tron
SUV. The
A6 e-Tron
is equipped with dual motors, delivering a combined output of 469 horsepower, and is capable of fast charging up to 270 kW. With a potential range exceeding 400 miles, the
A6 e-Tron
is sure to impress
Expected: Late 2023
The
BMW 5 Series
mid-sized sedan is going through a makeover for the 2024 model year and is anticipated to come with a comprehensive array of powertrain options, including a fully electric
i5
variant. Further details about the vehicle have yet to be disclosed.
Expected: 2025
Chrysler, a brand under Stellantis, has declared that it will introduce an all-electric vehicle by 2025 with the goal of transforming into an entirely electric brand by 2028. At the Consumer Electronics Show in 2022, the automaker revealed the Airflow Concept sedan which could be an indication of the design direction for the upcoming production EV.
Expected: 2024
Dodge
has declared that the
Dodge Challenger
and
Dodge Charger
models will be discontinued by the end of 2023, paving the way for a new generation of electric muscle vehicles. As a preview of what's to come, the automaker has introduced the Charger Daytona SRT Concept.
Expected: Early 2024
The
Fiat 500e
is set to return to the U.S. market after its departure following the 2019 model year. The updated compact vehicle features a familiar two-door hatchback design, but with a brand-new all-electric power source. A European version of the
Fiat
upcoming 500e was previewed at the 2022 Los Angeles Auto Show, while the U.S. specification model is slated to be revealed at the 2023 Los Angeles Auto Show.


Polestar 5
Expected: 2024
Polestar, a brand under the Volvo Cars Group, has announced that their upcoming Polestar 5 electric vehicle will be a four-door GT car with high-performance capabilities. Beyond this, details are scarce. However, the brand has stated that the production model will be an evolution of the Precept concept that was unveiled in 2020.
Expected: 2024
Volkswagen debuted its new electric sedan, the ID.7, in a camouflaged form at the 2023 Consumer Electronics Show. The vehicle, similar in size to the Passat, features a design that draws similarities from the ID.4 SUV, as both vehicles are based on the same modular electric platform. Volkswagen has yet to release any specific details about the ID.7, but a full reveal is expected to take place in the second quarter of 2023.

Minivans

Canoo Lifestyle Vehicle
Expected: Late 2023
In addition to the previously mentioned Canoo Pickup, the electric vehicle startup is also set to begin production of the Lifestyle Vehicle. This small van, capable of accommodating two to seven passengers, features a unique cabin design suitable for both commercial and personal use. The company predicts a range of 200 miles for the vehicle.
Expected: 2024
Volkswagen is bringing back the classic Microbus in electric form, retaining its retro style. In 2024, the U.S. will receive a long-wheelbase minivan iteration of the ID.Buzz, while Europe will first receive a smaller five-seat variant not intended for the U.S., which was showcased in April 2022. No specifications for the U.S. version have been disclosed yet.

SUVs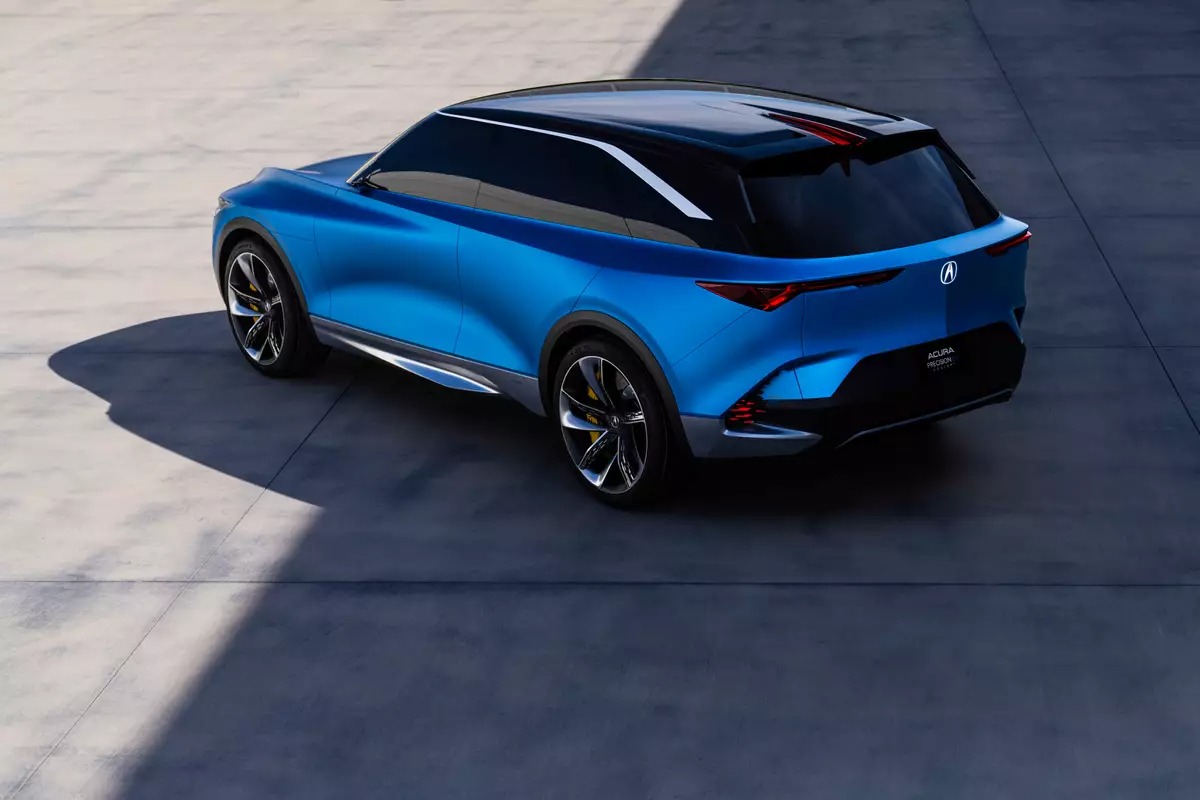 Acura ZDX
Expected: 2024
Honda's premium brand, Acura, has announced its plans to revive the ZDX name for an electric SUV set to be released in 2024. This vehicle is believed to be a high-end version of the Honda Prologue, a jointly developed SUV with General Motors utilizing GM's Ultium battery system.

Chevrolet Blazer EV
Expected: 2023
Chevrolet plans to compete with Ford's Mustang Mach-E by releasing an electric version of its sporty Blazer SUV, inspired by the Camaro. The Blazer EV will be powered by one of three GM Ultium battery packs and offer up to 557 horsepower. It also offers a unique option for front-wheel, rear-wheel, or all-wheel drive. The vehicle boasts a sporty interior with a 17.7-inch touchscreen, GM Super Cruise hands-free highway cruise control, and a hands-free start system that can be activated with the key fob or through a smartphone, simply by getting in and pressing the brake pedal. Some models will be available in 2023, while others will be released in 2024. The price range is estimated to be between $45,000 and $65,000.

Chevrolet Equinox EV
Expected: 2023
Chevrolet
's entry into the competitive market of mass-market compact electric SUVs will be the
Equinox
EV. The vehicle offers two battery size options and Chevrolet claims a range of up to 300 miles. Front-wheel-drive models feature a single motor producing 210 horsepower, while all-wheel-drive versions boast two motors with a combined output of 290 horsepower. The
Equinox EV
has a more conventional SUV appearance compared to other EVs and Chevrolet states it offers up to 57 cubic feet of cargo space with the rear seats folded. The interior is not overly futuristic but does offer the option of a 17.7-inch touchscreen. A limited launch version will be available in late 2023, with the full lineup to arrive in 2024. Chevrolet has stated that pricing will start around $30,000

Fisker Pear
Expected: 2024
The EV startup founded by designer Henrik Fisker, plans to launch a second SUV called the Pear in 2024, following the 2023 Ocean. The company describes the Pear as a compact "agile city EV" that will measure around 15 feet in length and have the capacity to seat five passengers. No further information has been disclosed, except for a projected starting price of around $30,000.
Expected: 2025
Ford
announced in 2021 that an electric version of the Explorer SUV and a Lincoln Aviator model are in the works. It has been reported that these vehicles will be manufactured in Canada and Ford has shown a video teaser of the electric Explorer to dealers, however, no further details are available.


GMC Hummer SUV
Expected: 2023
A two-row SUV variant of the massive
GMC
Hummer
EV will be launched later in 2023, sharing the same
Hummer
platform as the pickup. The SUV has a shorter wheelbase, approximately 9 inches shorter than the pickup, and features a power-swing tailgate. With aggressive styling, the SUV will also feature four-wheel steering similar to the pickup and will offer sideways CrabWalk capability. The vehicle is designed with removable roof panels and the ability to use its truck battery to power external devices. It will be equipped with a three-motor GM Ultium powertrain offering up to 830 horsepower and a maximum torque of 11,500 pounds-feet


Honda Prologue
Expected: 2024
Honda
will be joining the EV market with the Prologue SUV, developed in collaboration with GM, using their Ultium battery technology. Limited information is available, however, Honda has given a glimpse of the SUV's design through a video release in summer 2022. Prospective buyers can expect pre-sales to start this year, with deliveries set for 2024.

Hyundai Ioniq 7
Expected: 2024
The Ioniq 7 is expected to be
Hyundai
's largest electric vehicle, boasting a three-row SUV design. A concept of the model was previewed in 2021, however, many of its show-car design elements may not make it to the final production model.

Jeep Recon
Expected: 2024
The Jeep Recon will be a Trail Rated off-road capable electric vehicle with emphasis on its drive system, tires, and underbody protection. It will also feature removable doors and glass, and a power-retractable top. The exact launch date and further details have not been disclosed yet
Expected: 2024
Jeep
has announced that their large SUV will feature standard 4WD, a projected range of up to 400 miles, and a powerful output of 600 horsepower, with a potential 0-60 mph acceleration time of 3.5 seconds or quicker.
Related Auto News Updates
Add a Comment "Electric Vehicles Expected to Launch in Upcoming Years"
New 2023 Car Comparisons