Oshan X7 Delivers In 3 Months Period

Jawad

25 Nov 2022
194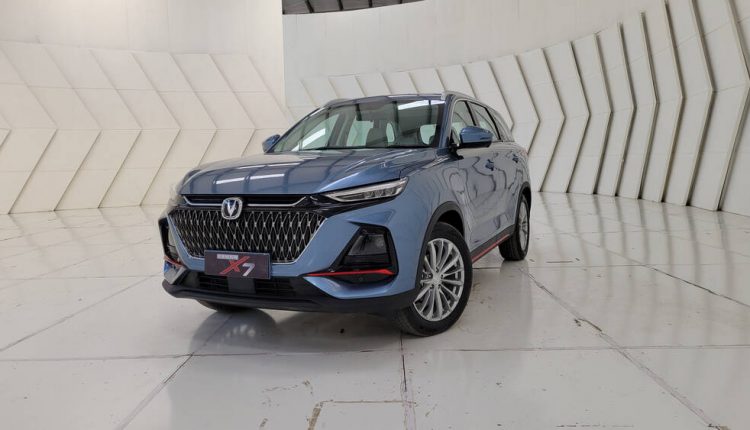 Oshan X7 Delivers In 3 Months Period
Almost all of the automakers are striving hard in Pakistan to avoid the financial crisis and they want to stabilize the production and delivery of the
vehicles
. During this situation, Master
Changan
Mortors Limited (MCML) is going to offer the amazing news for the consumers how to plan to buy the vehicle,
Oshan X7
. You can get detailed information regarding Oshan X7 Delivers In 3 Months Period.
The car company has made the announcement of the big drop in delivery time of the vehicle, Oshan X7 to 3 months. The company is striving hard to increase the production, cut down the prices and make the supply chain operations more agile and ensure the in time delivery of the vehicle, in order to maintain their business. The company is going to increase the production and deliver the vehicles in time from 60 to 90 days to all new bookings.

Oshan is considered the best SUV in the country and it has maintained its status, when it started its business in local car industry. The reduction in the delivery time of the vehicle beat all the competitors.
Changan Oshan X7 Specs & Features
Oshan X7 has one engine, which is 1.5 liter 4-cylinder turbocharged engine, and it has the capacity to produce 185 hp and the power of 300 Nm of torque. This vehicle has the most power from 1.5 turbo engine and it takes the cars from 0 to 100 km/h in under 9 seconds.

This car is offered in front-wheel drive and the transmission of the car is configured with engine, which has 7-speed DCT and it delivers power efficiently.

Oshan X7 is equipped with various features and you can find FutureSense variant with some extra tech features. This car is added with LED lights around the whole body structure of the car, front 6-way electric seats heated and ventilated, 10.25 inch infotainment to give access to most of the controls, panoramic roof, multimedia steering, parking sensors, 4 airbags, and 360 degree camera. The vehicle, FutureSense is added with some other specs like Emergency braking, smart proximity entry & exit system, dynamic radar cruise control, stability control, collision warning, hill descent and holds, blind spot monitor and some other specs.

Related Auto News Updates
Add a Comment "Oshan X7 Delivers In 3 Months Period"
New 2023 Car Comparisons