United Bikes Price Increase February 2023

01 Feb 2023
259
United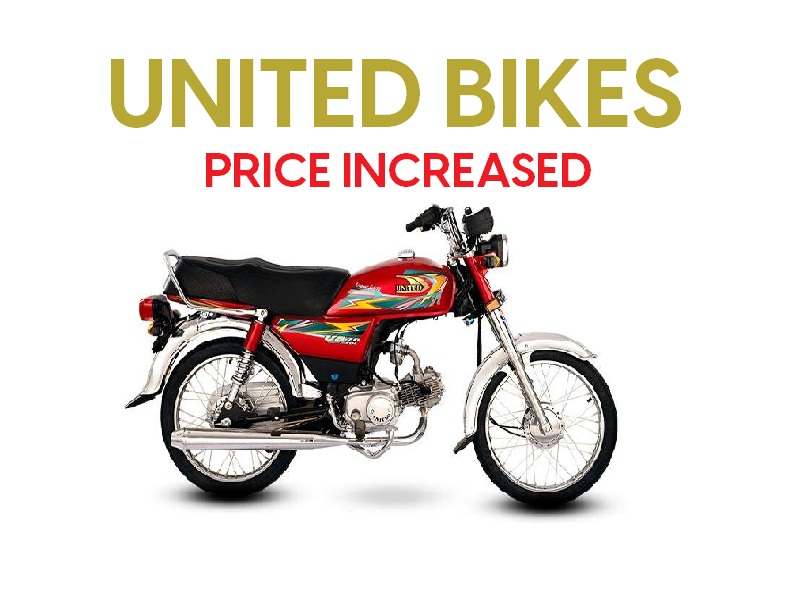 United Bikes Price Increase February 2023
United Bikes
, one of the largest bike manufacturing companies in Pakistan, has recently announced an increase in the prices of their bikes due to the current economic situation in the country. The company cites inflation and currency devaluation as the main reasons behind this decision.
Pakistan's economy has been facing challenges in recent years, with high inflation rates and devaluation of the local currency causing difficulties for businesses and consumers alike. The bike industry has not been immune to these issues, and United Bikes has had to make the difficult decision to raise its prices in order to stay afloat

United Bikes New Prices
The New Price for
United US 100CC
Bike is
PKR 97,500
Previously its Price was
91,500
United US 70
Price has also been increased from
81,500
to
87,500
United Bikes also increased the price of
US 100 Jazba
Its new price is
PKR 89,000
its old price was
83,000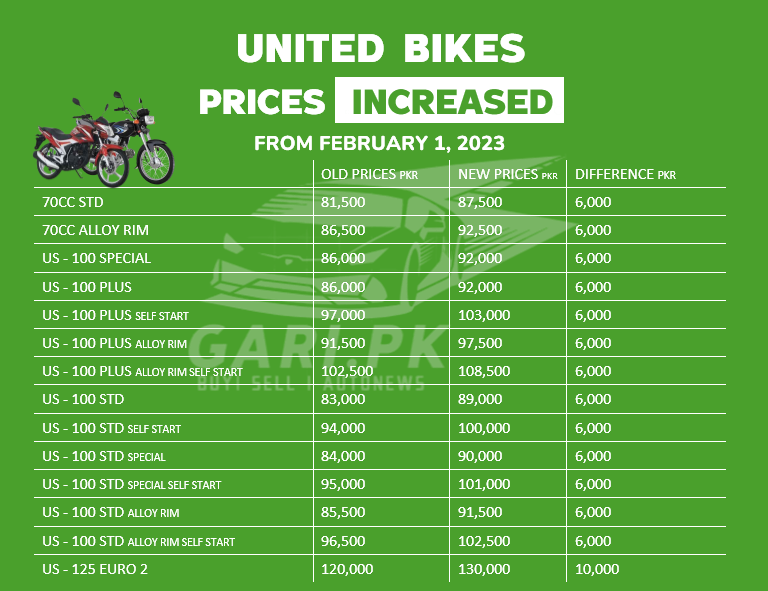 Related Auto News Updates
Add a Comment "United Bikes Price Increase February 2023"