Daihatsu Cuore Price in Pakistan
2000 - 2012 ( 1st Generation )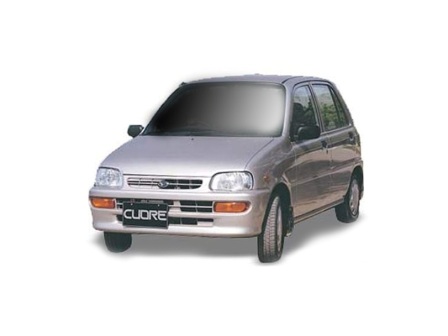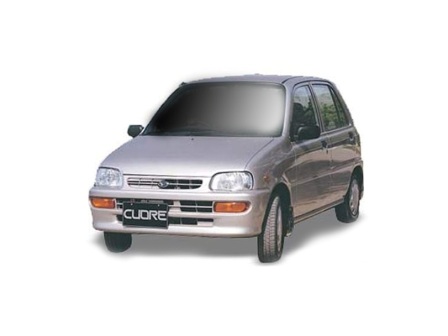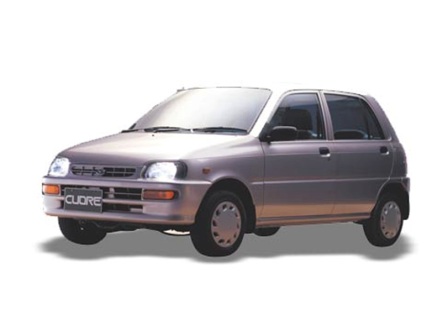 Daihatsu Cuore Overview
The front engine and front wheel drive subcompact hatchback, first generation
Daihatsu Cuore
was launched in the market in 2000. This vehicle, Daihatsu Cuore is offered in 2 variants
CL
and
CX
and this vehicle is also known as
Daihatsu Mira
. The production of this vehicle is continued for 12 years and this vehicle, 1st generation Daihatsu Cuore was available for purchase during the years 2008, 2009, 2010, 2011, 2012, 2013, 2014, 2015, 2016, 2017, 2018, 2019 and 2020. The vehicle, Daihatsu Cuore is available at the affordable price range and is fairly competitive when you compare this vehicle,
Daihatsu Cuore
to the similar models.
Daihatsu Cuore Imported Versions
Used Daihatsu Cuore For Sale in Pakistan
Daihatsu Cuore Latest Gari Videos
Daihatsu Cuore 2021 News
Latest Daihatsu Cuore Car Reviews
Classic Performance
the interior of the car is so out dated, the dashboard quality is better but has less accessories, in the car there must be a rpm or console box so th...
Work Horse Of Your Money
the exterior of the car is not that much good as it shows its age but the design is neat and decent, the interior of the car is the same as the exteri...
Do you own a Daihatsu Cuore car?
Share your experience by writing a review!
Write a Review
New Daihatsu Cuore 2021 Car Comparisons
Daihatsu Cuore FAQs
The top speed of Daihatsu Cuore is 160 KM/H.
Used Daihatsu Cars for Sale in Pakistan