DFSK and Prince Car Prices Increase February 2023

02 Feb 2023
618
DFSK
DFSK and Prince Car Prices Increase February 2023
DFSK
, a Chinese automaker, has announced an increase in prices for its cars in Pakistan effective February 1st, 2023. The increase is due to the recent devaluation of the Pakistani Rupee (PKR) against the US Dollar. The
Glory 580 Pro
, a popular model from DFSK, now costs
PKR 6,200,000
, up from its previous price of PKR
5,900,000
.
Prince
model, the
Pearl 800cc
, now costs
PKR 1,700,000
, up from its previous price of
PKR 1,539,000
.
The devaluation of the PKR has affected many industries in Pakistan, including the automobile sector. The increased cost of imported components and raw materials has forced automakers to adjust their prices to stay in business. The recent price increase by DFSK is in line with similar moves by other automakers in Pakistan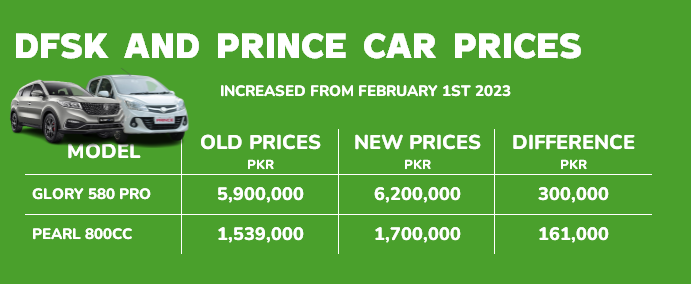 Related Auto News Updates
Add a Comment "DFSK and Prince Car Prices Increase February 2023"
New 2023 Car Comparisons