Petrol Prices to Go Up for Cars, Down for Bikes - Report

15 Mar 2023
251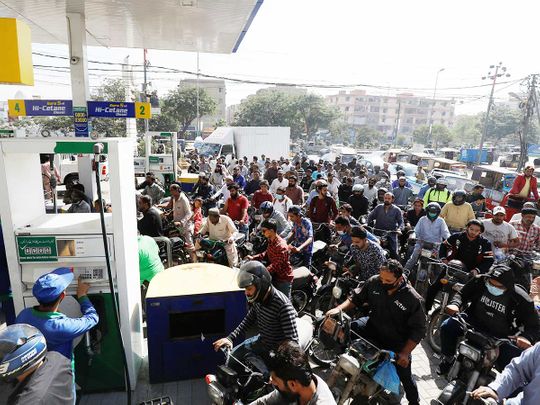 Petrol Prices to Go Up for Cars, Down for Bikes - Report
According to media reports, the federal government is planning to ease the burden on the middle and lower middle class in the face of the ongoing inflation crisis. Prime Minister Shahbaz Sharif has directed the finance ministry to provide affordable petrol to motorbike and rickshaw drivers. The decision was made during a cabinet meeting held at the prime minister's residence today.
To avoid objection from the IMF, it is expected that approximately Rs. 150 billion in annual subsidies, amounting to Rs. 25 to Rs. 50 per liter, will be recovered from car owners. Sources suggest that the proposal is to raise the
petrol price
for car owners from Rs. 300 to Rs. 325 per liter, but lower it to Rs. 250 to Rs. 225 per liter for motorcyclists.
The prime minister has instructed the authorities to finalize the proposal and present it to him as soon as possible. "Motorcyclists and rickshaw drivers are from the lower middle class, and the government will do everything in its power to provide them with relief," the prime minister emphasized.
It is worth noting that the previous government had also suggested a comparable plan to offer motorcycle owners lower-priced petrol, but the proposal was never put into action and remained on paper.
On February 28, there was a surprising drop in
petrol prices
. Earlier that day, OGRA had recommended a price increase for all petroleum products, but the government chose not to follow that suggestion. Instead of raising the price of petrol, the government decided to reduce it.
Current Petrol Price
Related Auto News Updates
Add a Comment "Petrol Prices to Go Up for Cars, Down for Bikes - Report"