Exciting Offers from Pak Suzuki: Two Exclusive Deals on Cars

Jawad

26 Sep 2023
193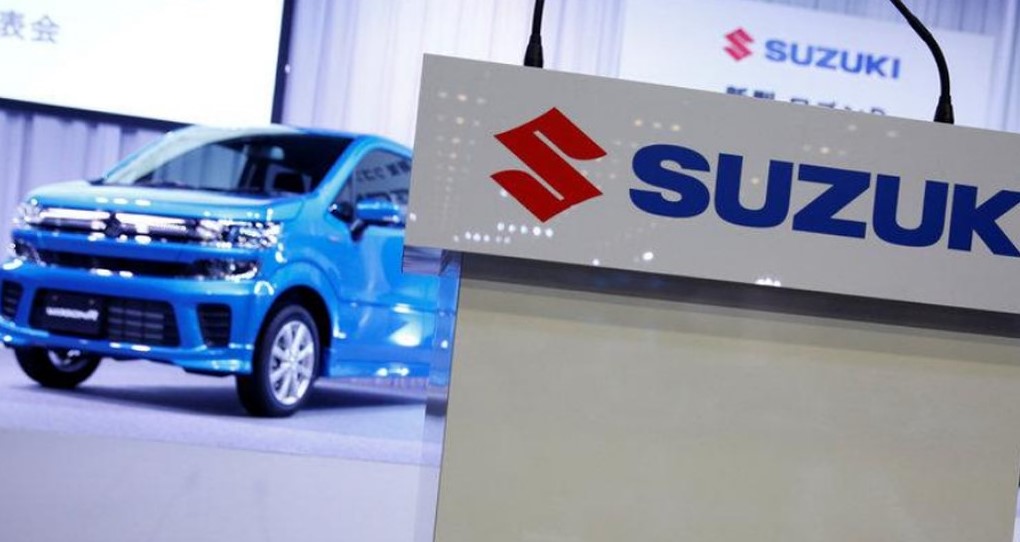 Exciting Offers from Pak Suzuki: Two Exclusive Deals on Cars
The country's auto industry is strangled somewhere between the deteriorating economy and import curbs, there is not even an iota of stability in the car sector. Consequently, the car makers are striving hard to at least maintain their sales and profit volumes with a variety of offers on their popular models. And unfortunately, car companies are following this practice since long.
Pak Suzuki Introduces Game-Changing Offers for Car Enthusiasts
This time offer came from
Pakistan Suzuki Motor Company (PSMC)
. In a recent social media post,
Pak Suzuki
announced a twin offer under which the customers will enjoy 'price lock' and priority delivery' on its popular cars such
Suzuki Alto
,
Wagon R
and
Suzuki Swift
.
'Price Lock' - Your Shield Against Rising Costs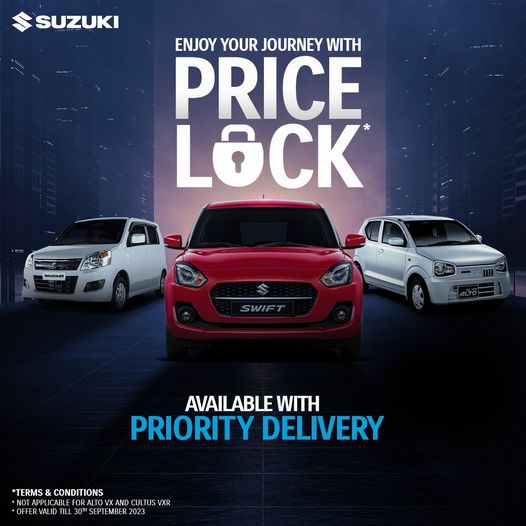 The company's post read:

'Don't let rising prices hold you back. Suzuki's Price Lock lets you enjoy every moment of your journey without financial worries. Your adventure begins here!'

In a world where economic uncertainties and inflation have become the norm, every penny saved is a victory. Highlighting this perspective, 'Price Lock' feature by Pak Suzuki comes as a breath of fresh air.
Price Lock - Keeping Your Dream Car Affordable
Price Lock, an initiative introduced by Pak Suzuki, allows customers to freeze the price of their chosen Suzuki vehicle, shielding them from any future price hikes. It's a commitment from the company to ensure that your dream car remains within your budget, regardless of the fluctuations in the market.
'Priority Delivery' - Getting You on the Road Faster
Priority Delivery, the second part of this exciting offer, addresses the prolonged wait times for vehicle deliveries in the market. Pak Suzuki recognizes the value of customers' time and aims to provide them with a convenient solution. With 'Priority Delivery,' customers can enjoy the convenience of receiving their new Suzuki car ahead of the standard delivery schedule.
Start Your Adventure Sooner with Priority Delivery
This means that your adventure on the road can begin sooner than expected, making it a fantastic choice for those who can't wait to hit the streets in their brand-new Suzuki car.
Related Auto News Updates
Add a Comment "Exciting Offers from Pak Suzuki: Two Exclusive Deals on Cars"