Shahdara Flyover Opens 4 Months Early

Jawad

18 Nov 2023
139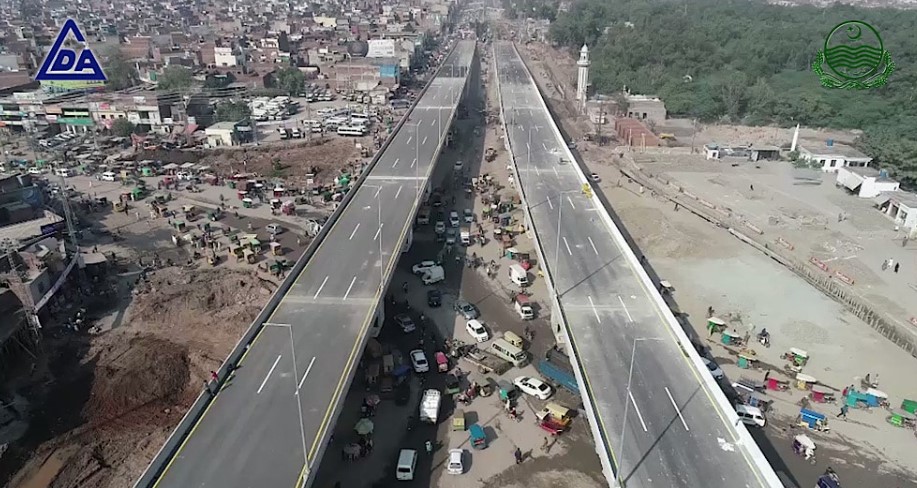 Shahdara Flyover Opens 4 Months Early
After the inauguration by the caretaker Chief Minister Mohsin Naqvi, the newly completed flyover in Shahdara is now open to traffic. Caretaker CM Naqvi reassured Shahdara residents that the beautification process around the flyover would commence in the coming days.
The early completion of the project was attributed to the collaborative efforts of the caretaker CM and the Director General (DG) of the Lahore Development Authority (LDA), as acknowledged by Chief Engineer Asrar Saeed.
Spanning 850 meters and featuring three lanes, the two-way flyover has effectively created a crucial connection to GT Road, N-5, facilitating smooth traffic flow and improving overall connectivity in the area.
Expressing optimism, the Chief Engineer anticipates that the project will play a pivotal role in alleviating traffic congestion on the city's main entry and exit routes. Recently, the LDA shared a visually captivating video of the newly constructed flyover, showcasing its architectural and engineering excellence.
Following the inauguration ceremony, the caretaker CM conducted a visit to both the Cavalry Underpass and Ghora Chowk flyover, meticulously inspecting the progress of these projects. Accompanied by other officials, Naqvi articulated that upon the completion of these two initiatives, a signal-free corridor will be established, connecting Centre Point Gulberg to Ghora Chowk Defence Mor. The caretaker CM's visit reflects a commitment to ensuring the timely and efficient execution of vital infrastructure projects in the region.

Related Auto News Updates
Add a Comment "Shahdara Flyover Opens 4 Months Early"