BMW Unveils Electric Vehicles Lineup with New Features

24 May 2023
148
BMW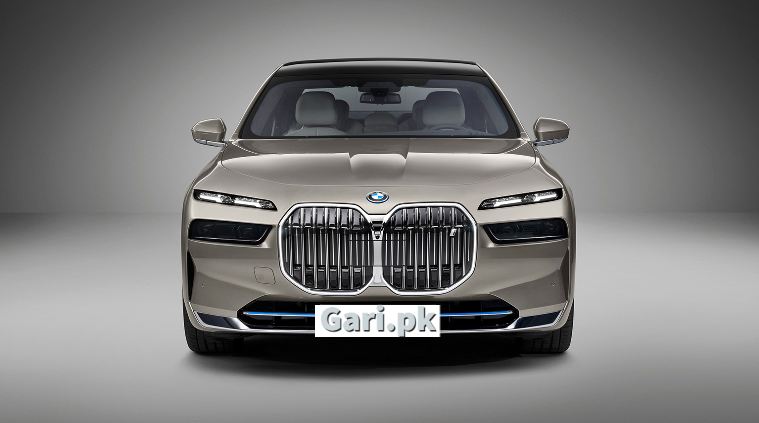 BMW Unveils Electric Vehicles Lineup with New Features
BMW
, the renowned automaker, recently made an exciting announcement about their highly anticipated
electric vehicles
(EVs) set to hit the market in the summer of 2023. With a focus on sustainability and innovation,
BMW
is introducing a range of new models, including the dynamic all-wheel-drive
i4
xDrive 40, the powerful single-motor i7 eDrive50, and the versatile hybrid
750e xDrive
.The customers can get the information that
BMW Unveils Electric Vehicles Lineup with New Features
.
Revamped Performance and Infotainment Systems
In addition to unveiling these cutting-edge EVs,
BMW
has also enhanced the performance and infotainment systems of some existing models. One standout is the remarkable 2024
i4
xDrive40 Gran Coupe, boasting an impressive 396-horsepower engine and all-wheel-drive capabilities. Equipped with dual motors, this all-electric
vehicle
provides an outstanding range of 494 kilometers with 18" tires and a still-impressive 453 kilometers with 19" wheels. Accelerating from zero to 100 km/h in just 4.9 seconds, the i4 xDrive40 Gran Coupe delivers an exhilarating driving experience.
The rear-wheel-drive i7 eDrive50 is another notable addition to BMW's EV lineup, featuring a potent 449-horsepower GEN5 motor that ensures exceptional performance and efficiency.
Hybrid Innovation: Introducing the 750e xDrive
BMW's commitment to sustainability shines through with the introduction of the 750e xDrive hybrid model. Combining a robust 308-horsepower six-cylinder engine with a 194-horsepower electric motor, this hybrid vehicle boasts an impressive total output of 483 hp and 700 Nm of torque. With a 35-mile electric range, the 750e xDrive offers a seamless transition between electric and gasoline power, providing drivers with a versatile and eco-friendly driving experience.
Next-Generation Infotainment System
To complement the advanced electric drivetrains, BMW has also revamped their infotainment operating system, particularly in certain models. The BMW Operating System 8.5 features a sleek and user-friendly interface. The home screen adopts a "zero-layer principle," offering vertically arranged widgets on the driver's side that eliminate the need for cumbersome sub-menus. The system also includes dedicated icons for climate control, an app library, navigation, and seamless integration with Apple CarPlay and Android Auto.
With these exciting advancements in their
EV
lineup and infotainment systems, BMW is once again proving their commitment to pushing boundaries and setting new standards in the automotive industry. The future looks electrifying for BMW enthusiasts as they eagerly await the arrival of these remarkable new vehicles.
Related Auto News Updates
Add a Comment "BMW Unveils Electric Vehicles Lineup with New Features"
New 2023 Car Comparisons