Court Mandates Action on Cars with Custom Plates

Jawad

20 Nov 2023
126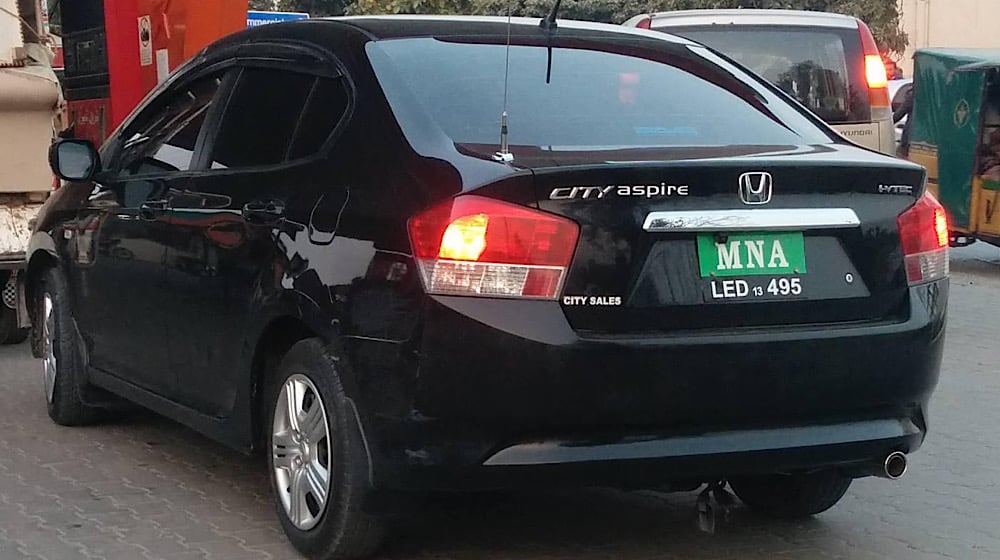 Court Mandates Action on Cars with Custom Plates
The Peshawar High Court (PHC) has mandated the provincial government to enforce stringent measures against vehicles displaying unauthorized references to departments, professions, or specific communities on their number plates.
Justice Ishtiaq Ibrahim of the PHC issued a directive, explicitly instructing the government to prohibit private
vehicles
from featuring number plates indicating the owner's profession or community affiliation.
This order emerged during a hearing related to a drug smuggling case, where the accused, using a
Toyota Hilux Vigo
double-cabin, had 'Member Peshawar High Court Bar Council' inscribed on the number plate.
In response to the accused, Sikander Azam's bail application in the province's top court, Justice Ishtiaq Ibrahim rejected the plea. The suspect had attempted to smuggle drugs while masquerading as a member of the provincial bar council.
The high court expressed discontent over such occurrences, highlighting instances where criminals exploit fake number plates, especially those displaying unauthorized affiliations with government departments to evade authorities during routine inspections.
The court stressed the need for prompt action against this illicit practice, emphasizing its potential to tarnish the reputation of government departments. Authorities are now empowered to take legal measures against individuals using personalized number plates, regardless of their association with the mentioned departments.
The PHC has explicitly ordered the immediate removal of all such unauthorized number plates from vehicles. The additional registrar of the court received instructions to distribute copies of this order to key officials, including the Chief Secretary, IG Police, DG Excise and Taxation, DG Prosecution, and the Secretary of the KP Bar Council.
Related Auto News Updates
Add a Comment "Court Mandates Action on Cars with Custom Plates"