Petrol Prices Decreased in Pakistan Big Relief to Public

01 Jun 2023
226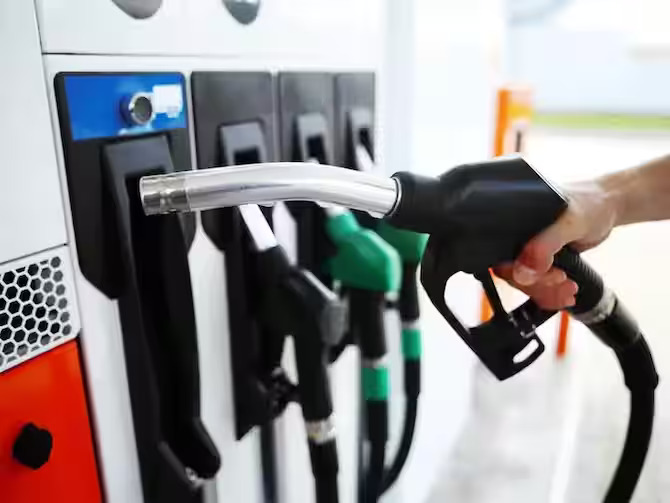 Petrol Prices Decreased in Pakistan Big Relief to Public
In a move aimed at providing much-needed relief to the public, Finance Minister Ishaq Dar has announced a significant decrease in petrol prices. This adjustment comes as a response to international market trends, reflecting the government's commitment to ensuring fair pricing for consumers. The customers can get the updates of Petrol Prices Decreased in Pakistan Big Relief to Public.
New Petrol Price and Diesel Price Reduction
Effective from midnight on 1st June 2023, the new
petrol price
will be Rs. 262 per liter, reflecting a remarkable reduction of Rs. 8 per liter. Additionally, the cost of diesel will witness a substantial decrease of Rs. 4 per liter, resulting in a revised rate of Rs. 253 per liter. These new prices will take effect at 12 am on the specified date.
New Petrol Prices From June 1st, 2023
Benefits to the Public and the Economy
During a televised speech, Minister Dar emphasized the importance of ensuring that the benefits of these price reductions reach the public across various sectors. He called upon transporters and other industries reliant on diesel consumption to pass on the relief to consumers through reduced fares. This approach will enable all segments of the economy to benefit from this positive development.
Addressing Economic Challenges and Sales Decline
The government's decision to maintain petrol prices unchanged since April 30 demonstrates a proactive approach to addressing economic challenges. However, the overall sales of oil in Pakistan have seen a worrisome decline, with a 47% year-over-year drop recorded in April. From July to April of FY23, total sales have decreased by 24% to 13.970 million tonnes. This decline can be primarily attributed to a significant decrease in furnace oil and diesel sales.
Easing the Burden of High Living Costs
As the government takes proactive measures to address economic challenges, the reduction in fuel prices brings a ray of hope for consumers. This move provides some relief from the burden of high living costs, ensuring a positive impact on the daily lives of the public.
Related Auto News Updates
Add a Comment "Petrol Prices Decreased in Pakistan Big Relief to Public"