2024 Ford Bronco Emerges in China's Auto Market

Jawad

18 Sep 2023
166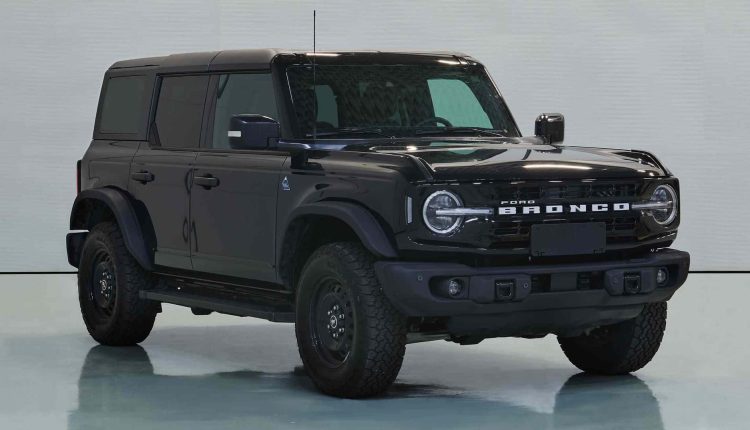 2024 Ford Bronco Emerges in China's Auto Market
Ford
has taken a bold step to make the
iconic 2024 Ford Bronco
more accessible to Chinese consumers by introducing a locally manufactured version of this beloved off-roader. This move holds significant implications for the
Chinese automotive market
, and here's everything you need to know about this exciting development:
Previously, owning a Ford Bronco in China was a dream for many, but it came with a hefty price tag ranging between $96,200 and $165,000 (700,000 – 1,200,000 Chinese Yuans). This marked a stark contrast compared to the cost of the same vehicle in the United States, which was less than half. Thankfully, Ford has now addressed this pricing gap, bringing the Bronco closer to the hearts of Chinese off-road enthusiasts.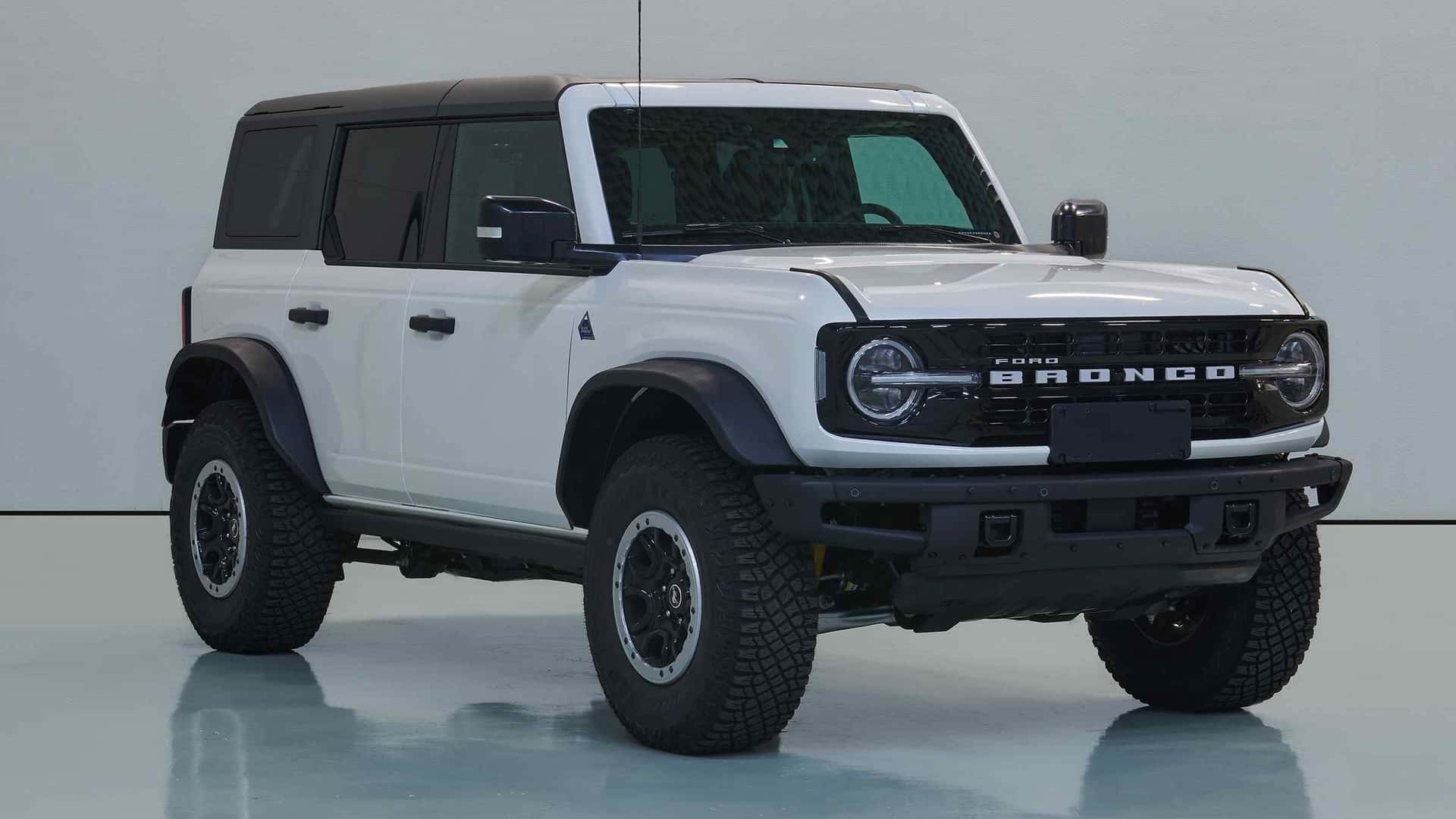 Staying True to Its Roots
Images of the China-made Bronco reveal a striking resemblance to its American counterpart. The most noticeable difference is the addition of small Ford lettering above the Bronco emblem on the front grille. In terms of dimensions, the Chinese Bronco measures between 189-190 inches in length, 81.5 inches in width, and 78.3 inches in height, with a wheelbase of 116.1 inches. While it retains its authentic Bronco essence, subtle variations in width and height may be attributed to differences in wheels and wheel arches.
Under the hood, the China-spec Bronco is equipped with a 2.3-liter engine produced through the
Changan
Ford
joint venture. This powerplant delivers a robust 271 horsepower and 336 pound-feet of torque, slightly less potent than its U.S. counterpart with 300 hp and 325 lb-ft of torque. Notably, the engine is expected to be paired with an eight-speed automatic transmission, in contrast to the U.S. version, which utilizes a 10-speed automatic gearbox.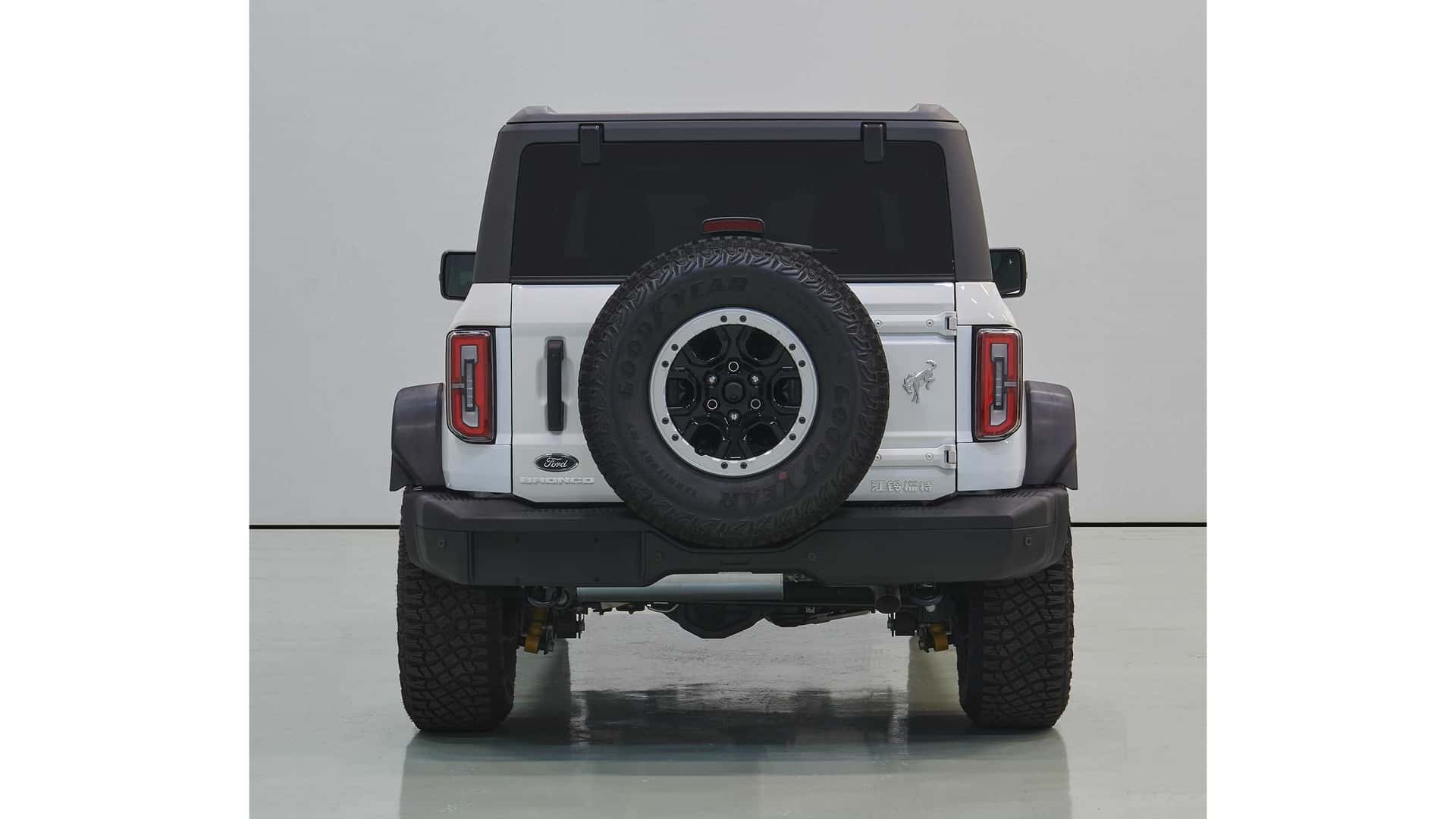 Interior: A Mystery Unveiled
While significant changes aren't anticipated for the interior of the Chinese Bronco, details remain limited at this point, leaving room for anticipation and surprise.
Market Arrival and Competitive Pricing
Production of the China-made Bronco is set to kick off in early 2024, and it's bound to make waves in the market with an enticing starting price of around $41,200 (300,000 Chinese Yuan). This aggressive pricing strategy aims to democratize the Bronco experience in China, offering it at less than half its previous cost. The unveiled photos showcase two different four-door Broncos, raising curiosity about the availability of the two-door variant in China. Detailed information on trim levels and equipment packages is yet to be unveiled.
An Exciting Opportunity for Off-Road Enthusiasts
The introduction of the locally produced 2024 Ford Bronco in China signifies an exciting opportunity for off-road enthusiasts in the country. It presents an iconic vehicle at a considerably more affordable price point, heralding a new era of adventure and exploration on China's diverse terrain.

We're eager to hear your thoughts on this 2024 Ford Bronco – share your opinions in the comments below!

Related Auto News Updates
Add a Comment "2024 Ford Bronco Emerges in China's Auto Market"