BMW Teases Upcoming i5 EV Set To Launch This October

15 Mar 2023
249
BMW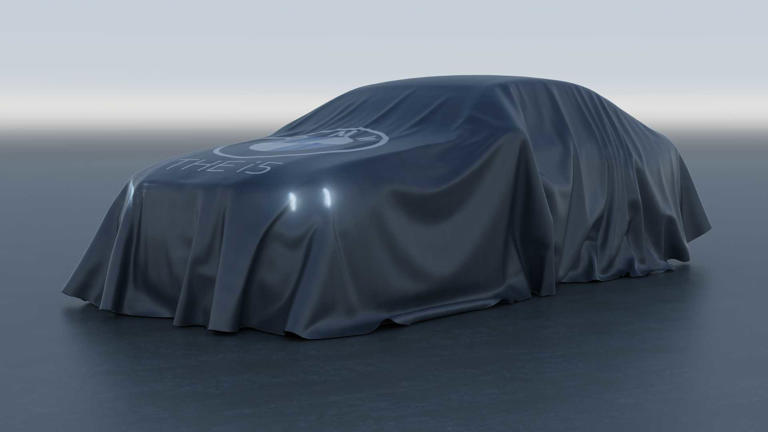 BMW Teases Upcoming i5 EV Set To Launch This October
BMW
has been testing the upcoming
5 Series
for over a year, but no official teaser images have been released until now. The company has provided an initial glimpse of the mid-size model through a preview image of its all-electric variant, hidden under a cover.
BMW
has also confirmed the arrival of a battery-powered wagon version, as well as an electric-powered 5 Series M model.
According to BMW, the global launch of the new 5 Series sedan is planned for October of this year, along with the i5 Sedan. In the following year, the i5 Touring will be introduced in European markets where the 5 Series wagon has been popular. During the company's annual conference, Oliver Zipse, Chairman of the Board of Management of BMW, announced the addition of an electric M version as well.
Zipse stated
"The all-electric BMW i4 M50 exemplifies how BMW seamlessly integrates dynamic performance and electric mobility. It was the best-selling BMW M model globally in 2022. The new BMW 5 Series Sedan lineup will also include a fully electric Performance model from BMW M GmbH."
There is currently limited information available regarding the M-branded performance electric vehicle, but based on the powertrain of the i4 M50, it is plausible to speculate that it may feature a dual-motor powertrain. In the
i4
, this configuration provides 536 horsepower and 586 pound-feet of torque, enabling the vehicle to accelerate from 0 to 62 miles per hour in just 3.9 seconds. While it is not confirmed whether the M version of the i5, possibly named the i5 M60, will have even more power, it would be logical given its higher position in the BMW brand hierarchy and its larger size and weight.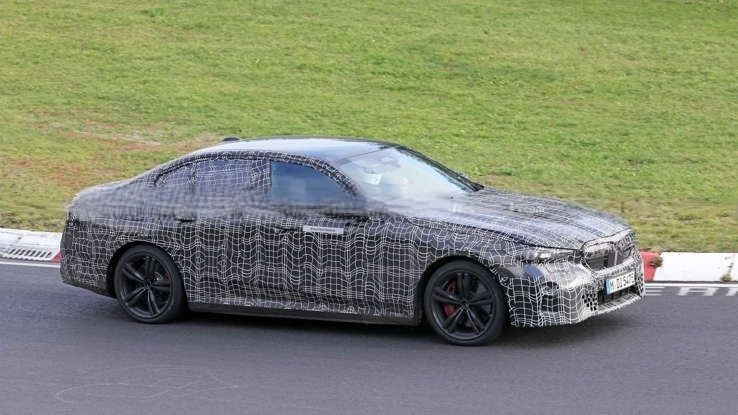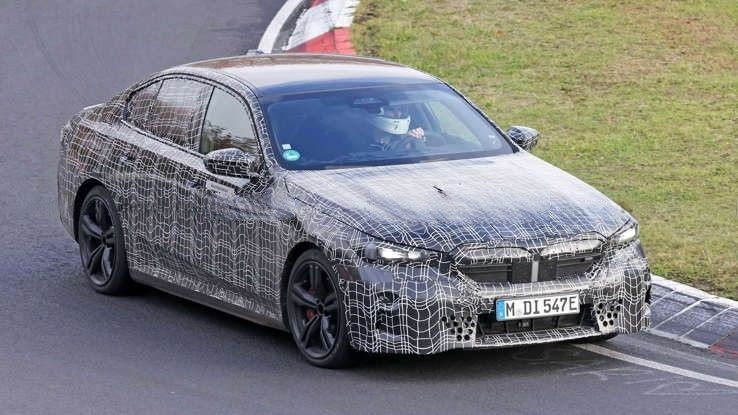 BMW has announced that the new generation 5 Series will be offered with a range of powertrain options depending on the region, including plug-in hybrid, gasoline, and diesel engines, for those who are not yet prepared to make the switch to a battery-powered model. All combustion powertrains will feature a 48-volt mild-hybrid system. Additionally, the new BMW iDrive 8.5 infotainment system, which was recently introduced, will be included as standard across the entire range.
Related Auto News Updates
Add a Comment "BMW Teases Upcoming i5 EV Set To Launch This October"
New 2023 Car Comparisons