Petrol Price Jumps by Rs. 26 Per Liter

Jawad

15 Sep 2023
153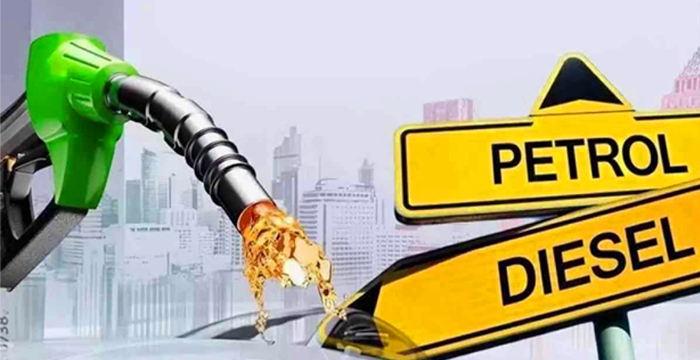 Petrol Price Jumps by Rs. 26 Per Liter
The Latest Petrol Price Hike
On September 15, 2023, the government executed a substantial hike in petrol prices, raising them by an astonishing Rs. 26.02 per liter. This adjustment catapulted the price of petrol to Rs. 331.38 per liter,
FROM SEPTEMBER 16th, 2023


The Government's Justification
The Finance Division has cited two primary factors for these price hikes. Firstly, international petroleum prices have been on an upward trajectory. Secondly, fluctuations in the exchange rate have further exacerbated the situation. Consequently, the government found it necessary to recalibrate the consumer prices of petroleum products. These revised prices came into effect on September 16, 2023.
Exchange Rate Impact on Fuel Costs
Exchange rates wield significant influence over fuel prices. Over the past fifteen days, there has been noticeable depreciation in the exchange rate. While a surge of Rs. 14 per liter in petrol prices was expected, the actual figures surpass this projection significantly. It's anticipated that this exchange rate shift will contribute an additional Rs. 2 per liter for petrol and Rs. 7 per liter for high-speed diesel, based on the pricing calculations anchored to the average exchange rate of Pakistan State Oil (PSO).
This recent surge follows a substantial increase announced on August 31, with petrol prices soaring by nearly Rs. 15 and HSD prices by Rs. 18. These consecutive hikes have propelled petrol prices to an all-time high, significantly impacting the daily lives of citizens.
The government's rationale for these successive hikes has ranged from aligning with International Monetary Fund (IMF) programs to responding to erratic fluctuations in the international oil market. However, the most recent increase is primarily attributed to the significant depreciation of the Pakistani rupee against the dominant US dollar.
We invite you to share your thoughts and perspectives on this latest fuel price hike in the comments section below.
Related Auto News Updates
Add a Comment "Petrol Price Jumps by Rs. 26 Per Liter"