How To Get International Driving License in Pakistan 2023

02 Feb 2023
605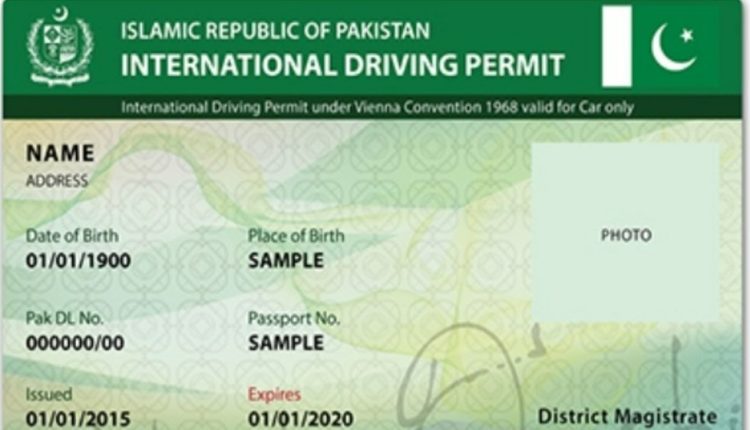 How To Get International Driving License in Pakistan 2023
The International Driving Permit (IDP) enables a person to drive a private motor vehicle in countries that accept it. The IDP, which is issued to foreign travelers from Pakistan in accordance with the 1968 Vienna Convention, acts as a form of identification. To be valid, the IDP must be used in conjunction with a valid driving license.

To obtain an international driving license in Lahore, follow these steps and bring the required documents to the closest driving license center. Here are some
Driving License Test
Questions which will help you pass the test.

Required Documents for International Driving Permit
A copy of your current Pakistani driving license from Lahore, with at least one year remaining before expiration.
A copy of your Pakistani passport that's valid for a minimum of 6 months, along with your visa.
A copy of your CNIC (National Identity Card).
Two passport-sized photographs.
A court fee of Rs. 66, can be acquired from the district court.
A receipt indicating payment of Rs. 450 at any HBL bank.
Once you have submitted these items, your application will be processed the same day. An e-receipt with the date for collecting your IDL will be issued to you. Note that it's mandatory for you to appear in person to submit the required documents. citizens of Pakistan can verify their by following these instructions provided on this Page
Online Vehicle Verification

Tweet By City Traffic Police Lahore



Instruction By City Traffic Police Lahore



List of Countries That Accept Pakistan International Driving License
•
Spain (including Balearic and Canary Isles)
•
Central African Republic
•
Congo (Democratic Republic of congo)
•
Cote d'Ivoire (Ivory Coast)
Related Auto News Updates
Add a Comment "How To Get International Driving License in Pakistan 2023"